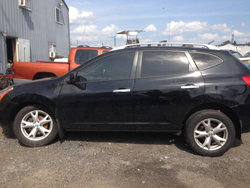 You went to the dealer and they are offering you a big value on your trade in. You are excited because this is much more than you thought you could get for your car. Is it too good to be true? Most likely! Dealers can play around with trade-in values, payment terms, interest rates and the purchase price to make you think you are getting a great deal. It's called the 4 square system of selling and it's designed to throw you off kilter. Often times, your "trade in value" is not such a great deal at all. The "trade-in" value is just a hook to entice you into buying a new car from that dealer. The real number you need to know is the Actual Cash Value (ACV) which will influence the final payments or the lease calculation. Always ask the dealer to disclose the ACV to you so you know the real value assigned to the vehicle you are trading in. Call CarBuyerUSA.com with your ACV and we'll beat it, then go back to the dealer and see if they still want your vehicle on trade. Chances are, they will tell you to sell it yourself and start the negotiation process at square 1 again.
CarBuyerUSA.com always gives you a cash offer for your car "AS-IS" - there are no other numbers to "play with". The process is transparent and you don't even have to leave your home. You take the cash from CarBuyerUSA.com and use it to buy whatever you want - don't be held captive to buying a car from a dealer that offers you the highest "trade-in" value.
CarBuyerUSA.com guarantees payment and free pickup of your vehicle - often the same day as you contact us. All of our transactions are fast and secure and we buy every vehicle "AS-IS" so your problems go away when the vehicle leaves your driveway.
Call (888) 995-6498 or visit www.CarBuyerUSA.com Sell Your Car the Easy Way, with CarBuyerUSA!