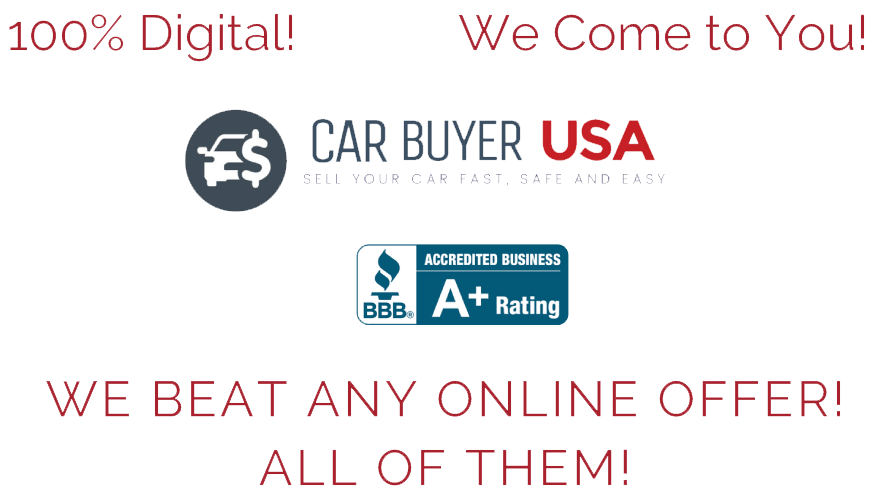 We buy cars fast, safe, and easy in every city, in every Continental U.S, state, and with our 100% digital process, we BEAT ALL VROOM OFFERS too, and WE COME TO YOU with our HANDS OFF SERVICE! If you want more for your car, truck, van, or SUV, and you're ready to sell your car quick; then you want us to buy your vehicle. You can have it picked up and never leave your couch. It's easy to get a high cash offer, you just need to provide us a few details about your vehicle. How? Just watch our 30-second video to see how it works and then fill out our short form. You'll see your quote in around 20-seconds. BTW, we will beat any Carvana, CarGurus, and all other online car buyer's offers too.
Another BTW, Carvana states on their website they'll pick up your vehicle, but there's a big catch with it. You have to get your vehicle to one of their vending machines or pay a pretty hefty fee for them to pick it up, but you have to meet them with your car at the most convenient location for them. Remember, we come to you where you tell us to with our hands free service. Your convenience and safety come first.
Another BTW, we schedule your vehicle inspection around your schedule. You tell us where, what date, and what time; and we show up.
Last BTW, and it's a wrap up. We buy cars in every Continental U.S. state city fast, safe, and easy. We are 100% digital and we come to you. Our service is hands off! You can get your 20-second offer in, well, about 20-seconds. Watch our video to see how it works then fill out our short form and sell your car quick now; and don't forget! When you want ant More for Your Car; We Beat ALL VROOM OFFERS along with all the other online car buyers!
Permalink
|
|