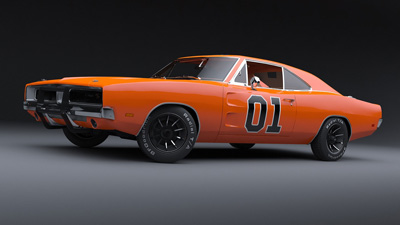 Yep, we buy cars. Nope, Car Buyer USA didn't buy the General Lee; but if we had you'd be looking at a dash cam video of my "test drive". See that lighter laced in diamonds? That isn't something the General Lee would have ever been caught dead in I'm sure; it's too country boy cool for that. So what is that lighter attached to? The 2008 Dodge Charger that just rolled in on the lot here. I guess when we say We pay cash for cars, trucks, & SUVs; we mean even those whose chrome isn't the only shiny thing they're sportin'. They can even have a shiny car lighter too.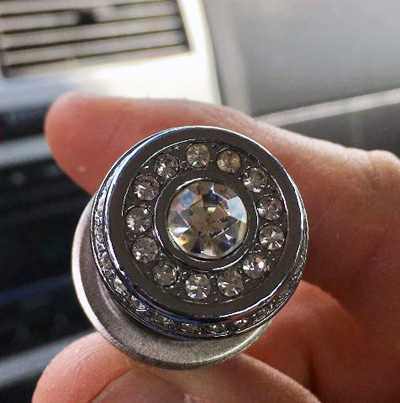 Since I've already brought up the most iconic Dodge Charger ever, I may as well give you a few more that made it onto the big screen.
1968 Dodge Charger R/T in Bullitt (1968)
A movie with one of the most iconic car chases ever; Steve McQueen in his Bullit, a 1968 Ford Mustang 390 GT and stuntman Bill Hickman in the 1968 Dodge Charger R/T. Between the two cars, the Charger was faster than the Mustang; so the during for the film shooting thinner tires were put onto the Charger to slow it down for the chase scene. Seriously Bill? Why not just ease up on the gas pedal?
1970 Dodge Challenger in Vanishing Point (1971)
Cut to scene – ACTION! In one Charger, a cop; in the other, the bad guy being chased by the cop. What? It takes a Mopar to catch a Mopar.
1970 Dodge Charger R/T in Fast And The Furious (2001)
One of my favorite movies! I loved the stop light scene of Vin Diesel and Paul Walker when that light turned green.
There are other movies where the American Muscle Dodge Charger has people sitting in their seats leaning into that curve, and slamming on their brakes then pushing it to the floor; the list could go on. But I need to get back to where I started this; that lighter and that We pay cash for cars, trucks, & SUVs with or without shiny things. So, if you want to sell your car and you too have a shiny lighter, good. We're looking for another one. Give us a call or fill out our short form. Either way you'll get an instant offer!
Permalink
|
|