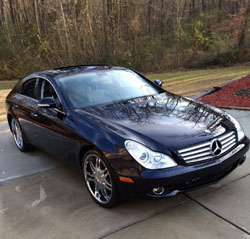 If you have a used car to sell over $10,000 and you want to do it yourself, chances are you having a hard time. Most buyers looking for a late model used car over $10,000 don't have the resources to pay cash. If they do, they probably wouldn't be looking for a used vehicle! If you've tried Craigslist & AutoTrader.com you are probably tired of searching for a buyer for your vehicle. You don't wan't to trade it in, so bringing it to a dealer is not even a consideration. What alternative do you have?
There are lots of Car Buying Services on the web, but most of them specialize in junk or end-of-life vehicles. These vehicles generally fall under $1000 price point and if they quote a price on a more expensive vehicle, it will be a "lowball" offer. Why? Because other car buying agencies don't have the buying power or the audience of CarBuyerUSA.com!
At CarBuyerUSA, our name says what we do – we buy cars all over the Continental USA! We pay cash for cars, trucks, & SUVs from a "rollover" to a Range Rover and funds are guaranteed! CarBuyerUSA is the most aggressive buyer in terms of pricing and we will beat any written offer from a competitor.
If you need additional information or would like a guaranteed cash offer for your vehicle please call (888) 995-6498 or visit carbuyerusa.com.
Permalink
|
|