Looking to sell your used car? Then you're in the right place! CarBuyerUSA is your "Sell My Car" connection to getting cash in the bank FAST! You won't find any other car buying company that will pay you more for your car – sedan, station wagon, luxury car, minivan, sports car, or dead car – truck, van, or SUV! Not even CarMax will pay you more! We give you a fast 20-second offer and we buy cars fast, and wire money right to your bank quick. If you want to sell your used car today then look no further!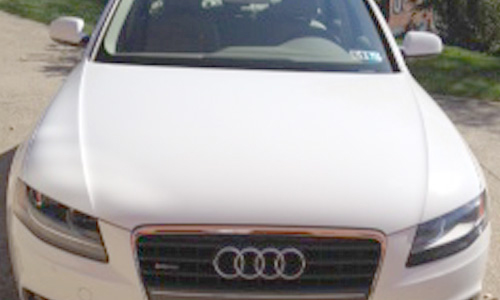 Roy rolled his Jeep Cherokee, Lucinda had a beautiful Range Rover, Rocky sold us his gorgeous Audi A4 with 53,000 miles on it, and we bought Kimberly's 2017 Honda Civic with 3,000 miles clocked for $19,500! We've even paid as much as $65,000 for a vehicle! We're not messing around here folks! We mean business!
Those facts probably have you asking, "How do I sell my car to you guys? How does it work?" The process is as easy as the quick 20-second offer you get from us. Just fill in a few vehicle details in our short online form and bam! In as little as 20 seconds, you get an offer higher than you'll get from any other online car buying company. Once we have your information one of our live agents will contact you to speed up the process. It's that easy!
Wait, it gets better. CarBuyerUSA schedules your vehicle inspection and drop off or pick up for you. What does drop off or pick up mean for you?
A drop off means, we schedule your appointment at one of our nationwide preferred partner locations conveniently located near you and then you can drive, push, or have your car towed in. They'll inspect your car, we'll buy it, and make a payment directly to your bank!

OR

What a pick up means, is we will come to you, wherever you tell us to – home, work, shopping mall, police station, Mickey D's, or anywhere in the Continental United States and perform the vehicle inspection, make the deal final and buy your car, truck, van, or SUV, and tow it away in the same visit! You'll get fast cash wired directly to your bank!
It's really that fast, safe and easy! We buy cars fast so you can sell your used car, truck, van, or SUV and get cash in your bank fast! We want your car even if it's isn't running, you have a damaged car – yep, even totaled cars… yikes! Have you seen those Total Loss Thresholds lately? – or it putt putts down the highway! We don't care about its condition, but don't worry. If it runs smooth and looks shiny and new, we'll buy it too. Need money in a hurry? Then don't waste any more time! Enter your car's information in our fast short form and get your 20-second offer now and get paid top cash now!
Permalink
|
|