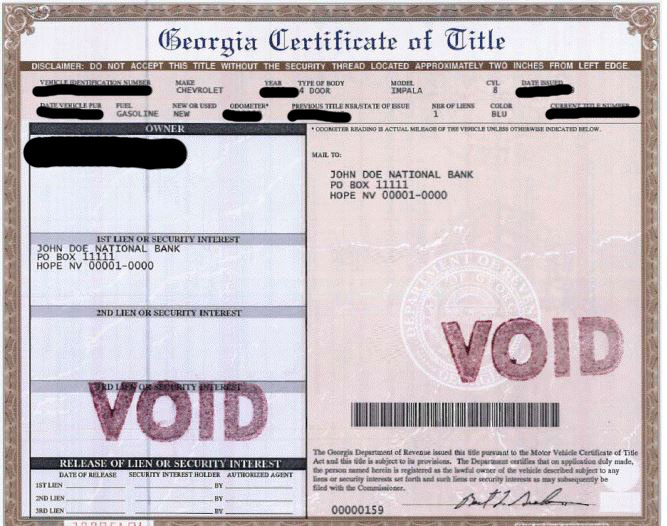 Do not pay off your car loan; let Car Buyer USA pay it off for you. If you're thinking of paying down on your vehicle loan – ready for an auto loan payoff – to quickly get a lien release – meaning the title is free and clear of a lien, that's not the fastest way to do it if you want your new title so you can sell your car quick. The process can take up to 8 weeks. We buy cars fast, safe, and easy, and it's possible we can pay you the money you're looking for in 1 to 2 days. Our process is simple only requiring you to enter a few of your car's details in our short form and get a high instant cash offer in as little as 20-seconds.
What is a Lien?
A lien protects the seller, property owner, or lending institution. It allows them to take legal action against the borrower or buyer if he/she doesn't make their scheduled payments on a loan or purchase. When a person takes out a loan to buy a new or used car, truck, van, or SUV the lender or your seller places a lien of the vehicle title and is legally the lienholder. Lienholders names and address are listed on vehicle titles; which can be financial institutions (credit unions included) or can be private individuals as well.
If there is a lienholder listed on the title of your vehicle, they have the legal right to repossess it if payments are not made on the auto loan. Once the final loan payment has been made, the vehicle owner has the right to obtain a lien release from the lienholder and receive a "free and clear" title from the Department of Motor Vehicles.
What is a Lien Release?
When a person purchases a vehicle via a loan from a lender, the lender places a lien on the title indicating a private lender or lending institution provided money for the purchase and the vehicle. The vehicle is the collateral for the loan.
Collateral is a promissory – meaning it implies or conveys the vehicle buyer promises he/she will make the payment according to the terms of their contract with the lender. When the loan is satisfied and paid in full, the lender provides a document to the former borrower indicating the loan is paid in full and the lien is released leaving the title free and clear of a loan.
The vehicle owner is now able to get a new title and can sell their automobile if they choose to do so. However, they cannot do this in a short and timely manner; it can take up to 8 weeks to get their new "clean title" from DMV.
What is the Fastest Way to get a "Clean Title?
Fortunately, there is a fast, safe, and easy way to do this. We buy cars every day in every Continental U.S. state; and we can come to you to do it. We can pay you today and payoff your car loan and we will be the ones to wait on the clean title as the new owners. That means you can sell your car quick and we even give you the money before you sign over the title. See how it works now and get your high instant cash offer in about 20-seconds or under. One of our friendly agents will be in touch shortly to answer any questions you may have and help you through our fast, safe, and easy process.
Permalink
|
|