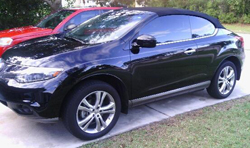 Do you have a 1992 with a bad engine? Or a 2012 with less than 5,000 miles? How about a sport utility vehicle that just rolled over? No matter what the state or age of your car call CarBuyerUSA.com today. We buy ANYTHING, from roll overs to Land Rovers and everything in between!
We buy cars all over the USA. CarBuyerUSA.com will buy ANY car regardless of condition. Just call 888-995-6498 or visit CarBuyerUSA.com today to speak to a certified CarBuyerUSA.com agent. CarBuyerUSA.com will buy your car regardless of age or condition and get you cash FAST. Just provide the year, make and model to one of our agents and we will get you a FAST, FREE, NO OBLIGATION quote.
CarBuyerUSA.com is the leading online vehicle-buying agency in the USA. We are unique team of automotive experts that our customers "trust" for a fair price and a safe, easy transaction. Selling your car online is not easy, unless you go with CarBuyerUSA.com. Call (888) 995-6498 for a fast, free no obligation quote.
If it's a little scratch or a "big scratch", call CarBuyerUSA.com to sell your car fast!