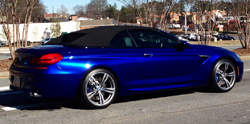 Bad things happen to good people unfortunately and if you just lost your job or have an injury/illness that has taken you out of the work force, we may be able to help you. CarBuyerUSA buys cars and trucks for cash. Our name says what we do and we try to do our best for everyone that we can. If you need to get out from under a car payment for any reason, we can make it happen for you. Sometimes people have equity and walk away with a few bucks, maybe even a few thousand! We can't promise that we can save every REPO, but we can stop a lot of them if people are proactive and call us before they get too far behind in their payments.
If your vehicle is 2004 or newer, you should call CarBuyerUSA.com and we make an immediate cash offer for your vehicle. At CarBuyerUSA.com WE MAKE AUTO LOAN PAYOFFS for customers every day. It doesn't matter if you have a TITLE LOAN, a BANK LOAN or a CREDIT UNION LOAN… We will buy your car and make the payoff at no extra charge.
If you are behind in your Auto Loan or missed a few Title Loan Payments, act fast and prevent a repossession. Don't lose your car and wreck your credit. Call (888) 995-6498 or visit http://www.carbuyerusa.com/contact-us.
We will make the best deal we can for you and there is no charge for a price quote so call now and give CarBuyerUSA.com a shot!
CarBuyerUSA.com, your REPO STOPPER TEAM
Permalink
|
|