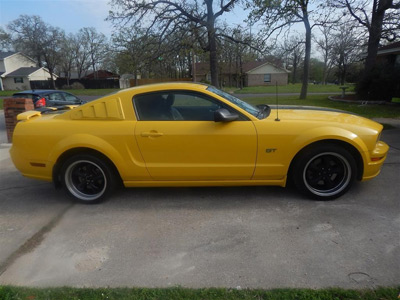 If you search Google for what is a blue title in Texas, like I just did, you'll find there are TONS of people offering up what one "really" is" in forums and on private websites. Most state a Texas blue title is a salvaged title and others state it's a clean and clear title. Google rarely fails me, but this time was a complete failure.
It is so confusing! Especially, since I could find nothing in my search results from the Texas Department of Motor Vehicles to answer my question. So what's a gal to do? Well, call the Texas DMV of course!
Why am I so concerned with what a blue title in Texas is? Because Judy asked us, "Will you buy my car if it's been totaled? It's been rebuilt and has salvage stamped on the title." Of course we told her yes because We pay cash for cars, trucks, & SUVs in any condition, even salvage cars. There was just one issue; Judy had the original title to her car – her blue title. Our live agent let her know she needed a pink title from her local Texas DMV and then helped her in how to get one.
A blue title in Texas (and most states – check with your local DMV) is a "clear" title issued to any vehicle that is deemed safe to drive.
A pink title issued to vehicles means the car has been in a major accident, fire or flood, it is un-drivable, and can no longer be licensed.
A blue title stamped with "salvage" on it means it has been repaired, meets all DMV requirements, it's safe to operate again, and can be licensed again.
If you want to sell your car and it has a clear blue title in Texas (or any other state), just give one of our live agents a call. They'll walk you through our easy, safe, and fast process. If you're selling a car labeled salvage with a Texas pink title for it or a salvage title of a different state and color; like we tell everyone, We pay cash for cars, trucks, & SUVs in any condition anywhere in the U.S. So what are you waiting for? Give us a call for an offer.
Permalink
|
|