Condition, History, Price & Touch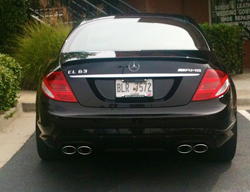 Whether you are selling your car or buying a replacement, the consumer thought process and logic is identical. Whatever you expect when selling your used car online, the buyer will also expect for their purchase.
Here is a great article on 4 critical factors when selling your used car click here.
1. Condition – on a used vehicle is EVERYTHING. Guidebooks like KBB and NADA don't matter if your car is not in great condition because nobody will want to buy your used vehicle. You will have to discount the price of the car in order to gain interested parties – KBB is not in your future!
2. History – accident history KILLS the resale value of your car. I love when people call to sell us a damaged vehicle and they start by asking for KBB? If your car has been in an accident, you will NEVER get KBB. History also includes mileage, title and other stigma brands like flood damaged, theft, etc. Derogatory history decimates your vehicles resale value. Clean history is great but does not add value – it's a push.
3. Price – selling your used car is easy if you price the vehicle in accordance with the above (Condition & History). You also need to research what like vehicles are selling for in your market. KBB will not help you with this, you need to research prices from AutoTrader and classified listing sites in your ZIP code area.
4. Touch – this means what you see when you inspect the vehicle. Was it smoked in, does it smell, is it full of dings and scratches, does the paint match, is the paint faded from lack of care/maintenance, is the carpet torn up or stained, etc.
Selling your car is a process and it's a lot of work. It takes an average of 30 days to sell a used car if you do it yourself. That's a lot of Saturdays & Sundays and lots of phone calls, text messages and emails to sort through and qualify the legitimate buyers from the scammers.
Sell your car the easy way, call CarBuyerUSA! Call (888) 995-6498 and leave the heavy lifting to us.
CarBuyerUSA.com will make you an instant cash offer for your vehicle, all it takes is a single phone call.
If you want to sell your car the easy way, call CarBuyerUSA.com at (888) 995-6498.
Its faster, safer and your car gets sold and you never hear from us again – the way it should be!
Permalink
|
|