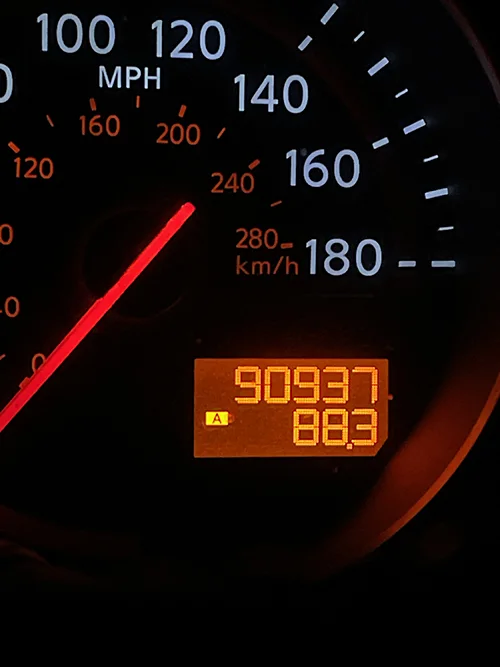 If you are hoping to sell privately to get the best offer, a private buyer may be inclined to buy your high mileage vehicle. The problem is, the drivers for this purchase decision don't necessarily align with your goal of getting the best price possible.
Here are the facts:
Budget-conscious buyers: Individuals on a tight budget may prefer high mileage vehicles due to their lower initial cost. These buyers prioritize affordability and may be willing to accept higher mileage in exchange for a lower purchase price.
Commuters: People who have long daily commutes may opt for high mileage vehicles because they prioritize fuel efficiency and reliability. If they drive a significant distance each day, they may accumulate mileage quickly and prefer a vehicle that is known for its durability and fuel economy.
First-time buyers: Individuals purchasing their first car may consider high mileage vehicles because they are often more affordable than newer models. First-time buyers may be less concerned about mileage and more focused on acquiring a reliable means of transportation.
Secondary/backup vehicle owners: Some people may buy high mileage vehicles as secondary or backup vehicles. These vehicles are typically used for specific purposes like running errands, hauling goods, or serving as a backup in case their primary vehicle is unavailable.
DIY enthusiasts: Hobbyists or car enthusiasts who enjoy working on vehicles may seek out high mileage cars as projects. They may find pleasure in restoring or modifying these vehicles, using them as a canvas to practice their skills or experiment with different techniques.
Bargain hunters: Some buyers actively search for bargains and may see high mileage vehicles as an opportunity to negotiate a lower price. These individuals are confident in their ability to assess the vehicle's condition and determine if it is worth the asking price, factoring in the mileage.
It's important to note that individual preferences and circumstances vary, and these examples are not exhaustive. Different people have different priorities and may choose high mileage vehicles for a variety of reasons. If you want to get an offer fast and free from your couch, CarBuyerUSA buys high mileage vehicles anywhere in the Continental USA. Please enter your vehicle info for an onscreen offer, no personal info is required.
Permalink
|
|