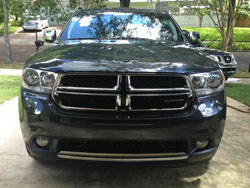 People sell their cars every day and when they do the first thing they do is price it out. The place most people decide to visit is Kelly Blue Book. While KBB is a great guide to help find the value of a used vehicle it is not what you will get. For example if you walked into a dealership to buy a used car, chances are you are too smart to pay what the dealer says the car is worth on KBB right? Again KBB offers are just guidelines on what the car should be worth—they have never bought a car and they never will. Additionally KBB's systems do not know how to account for existing damage or previous accident history. Their system has an overall adjustment for condition which is not realistic.
If you want to sell your vehicle online fast & hassle free, call CarBuyerUSA.com. CarBuyerUSA has access to global buyer networks that need just about every type of vehicle in the road today. Our networks include international buyers that export cars, repairable dealers, recyclers and parts buyers. At CarBuyerUSA, we do what our name says…We pay cash for cars, trucks, & SUVs, Any Where in the USA – Regardless of condition.
Visit CarBuyerUSA.com or call 888-995-6498 today to speak to a certified CarBuyerUSA.com agent. CarBuyerUSA.com will buy your car regardless of age or condition and get you cash FAST. Just provide the year, make and model to one of our agents and we will get you a FAST, FREE, NO OBLIGATION quote. If we can't make the best offer we will shoot your straight and direct you towards someone who can.
CarBuyerUSA.com is the leading online vehicle-buying agency in the USA. We are unique team of automotive experts that our customers "trust" for a fair price and a safe, easy transaction. Selling your car online is not easy, unless you go with CarBuyerUSA.com. Call (888) 995-6498 for a fast, free no obligation quote.
Save yourself a Saturday or two and call carbuyerusa.com! We make selling your car safe, fast & easy.
Permalink
|
|