We have one mission – we pay cash for cars, trucks and suvs and get cash in your bank fast. That's why choosing CarBuyerUSA.com is the best idea. No more paying for online or newspaper ads to sell your unwanted vehicle quick. No more inconvenient scheduling and no shows. No more phone calls getting lowballed. Just a fast, reliable, safe, and easy way sell your unwanted car quick and get the value your vehicle worth.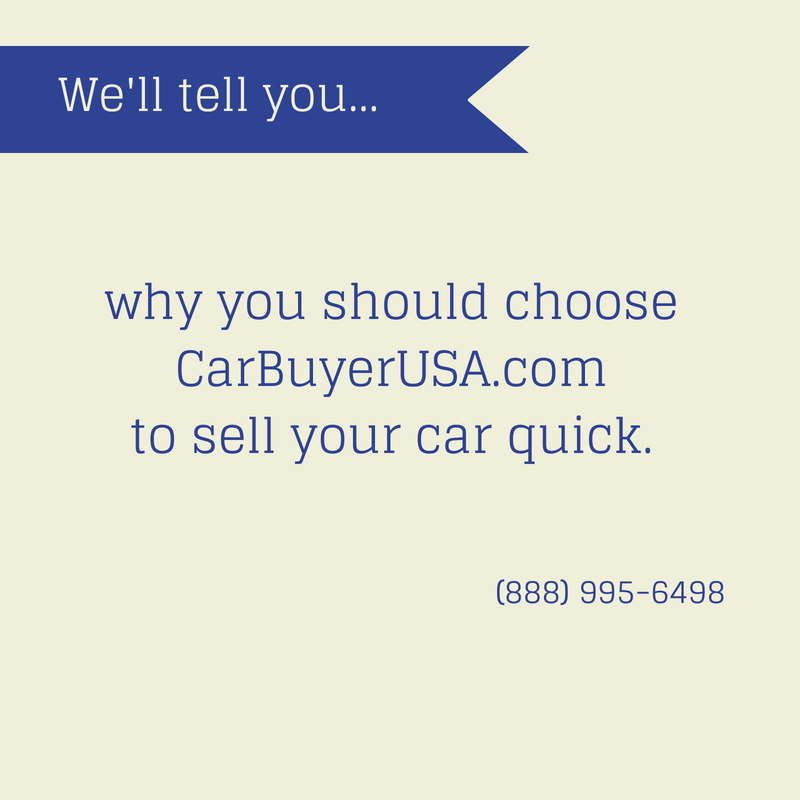 Car Buyer USA buys all passenger makes and models 2006 and up.
We make it easy to sell your car quick.
Our experienced nationwide preferred partners have current information of market trends in your area and inspect your car fast.
Our patent pending formula gets you the correct daily market value, which means the current day's information; not like KBB® who uses days old numbers in their system.
Car Buyer USA is NATIONWIDE with over 400 preferred partner locations.
FAST, SAFE, & EASY SERVICE with an easy short form and process to get the most money for your truck you will find anywhere else. Or, one call to 888-995-6498 for your high instant cash offer.
Our process includes NO HASSLES & NO HEADACHES.
ANY CONDITION
We buy Honda, Nissan, Ford, Chevy, Toyota, Lexus, Mercedes, Volkswagen, Mazda 2006 models and more! Running or not, shiny like new, dull, dingy, or scuffed; crinkled, smooth, or some rust – if its 2006 or younger and you want to sell your car quick, we will make it happen. We pay cash for cars, trucks and suvs fast!
NATIONWIDE
We have nationwide preferred partners at over 400 locations. This means we have a location near you to drop your car off and get cash in the bank! Check out our map!
SIMPLE
Your personal CarBuyerUSA agent will guide you through our FAST, SAFE, & EASY process, while answering any, and all, questions you may have along the way.
SELL YOUR TRUCK QUICK
We give you a high instant cash offer you will find anywhere else and we buy trucks the right way. Contact us today and let us show you why you should choose CarBuyerUSA.com to sell your car quick and get FAST CASH in your bank. We will prove we are the right choice.
Permalink
|
|