So, has your car's pleasant smell gone astray? Has it taken the path of that unknown, "What is that smell??!!" A lot of us have said this before and went on the not so fun adventure of tracking down the culprit. If you're lucky, you'll find a bag of fast food you didn't finish and forgot to throw out; but what about when there is nothing found to throw out? Since the Coronavirus COVID 19 has so many of us finding we have time on our hands while staying home, it's the perfect time to dig in on that stench and kick it to the curb once and for all. Guess what though? We pay cash for cars, trucks and suvs fast that, well, stink. If you want to sell your car quick the fast, safe, and easy way, you can see how it works and get a cash offer in around 20-seconds. If we agree on the price, we will come to you and take that smelly vehicle off your hands. Regardless if you want to sell your stinky car to us or not, we hope this information will help you answer the question, "Why does my car smell?"
TIPS
LOOK FOR THAT BAG OF SMELLY OLD FOOD!
Give the interior a good cleaning.

If something spilled onto the floor, floor mats, seats, etc. clean it up.
Grab the vacuum and attach the tool; miss no crooks and crannies.

Look at the details below to see if there is a solution for your "stink".
My Car Smell Like Rotten Eggs – Why?
A rotten egg or sulfur smell can happen when the vehicle's catalytic converter is not working properly. It could also be due to poor combustion and too much raw fuel is getting into the exhaust system.
Suggestion: Consider having it looked at by your mechanic a.s.a.p.
My Truck Smells Like Cooking Oil – Why?
If it smells like you've figured out a way to drive and have your deep fryer ready to drop wings in old oil, or maybe you forgot you have a pan with oil on the stove top:
Check the crankshaft for leaking oil and smoke.
Check if the valve cover is possibly leaking oil or if it's smoking
There could be an oil level issue, so check this too.
My Car Smells Like Something is Burning – Why?
If you smell a burnt carpet odor, you may have a brakes issue.
A burning rubber smell could mean there's a problem with the engine belts and/or hoses.
A burning metal odor is an indication of a burnt clutch.
My Vehicle Has a Musty Odor – Why?
Been there myself with this one.
A mildew, musty, or a faint vinegary smell occurs when vents need cleaning. It's a simple job – just grab some cleaning solution and a tooth. If that doesn't send the stink packing, it may be time to change the cabin filter.
My Car Smells Like Gas – Why?
A gasoline smell in your car can be a sign there's an issue with the fuel cap, fuel injection line or vent hose.
Suggestion: Get this check immediately!
My Car Smells Like Maple Syrup – Why?
After you're sure no one slipped pancakes under the seat, the smell can be due to coolant leaking.
Check the radiator and the hose for leaks.
Check you don't have a bad head gasket – this allows coolant to boil in the combustion chamber and produces sweet smelling white smoke.
I Can't Find the Stink Source – Why?
If you've checked off any or all of the advice above, what on earth did you leave in the trunk? Maybe a Ribeye fell out of the grocery bag? OR WORSE a small pack of chicken??? Not good. Then again, maybe when you parked your car in the driveway you left your windows down? Cats LOVE finding a comfy place to hang out, and they will most definitely stake their claim on your seats so other cats don't mess with their new home. (Note to self… don't ever do this again.)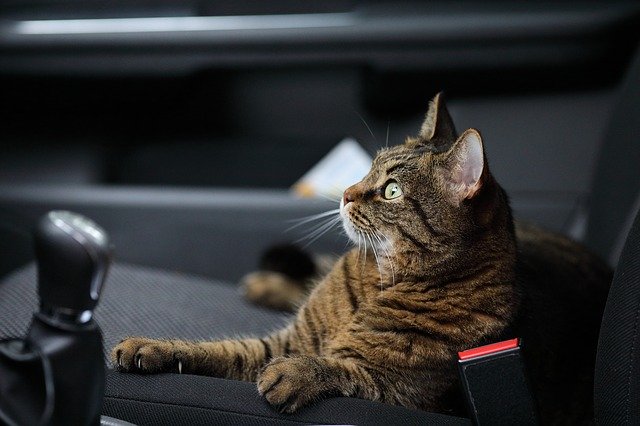 And, if you like to fish, don't ever, ever, ever leave a container of worms in the trunk. It took my step-father weeeeeks to get that stink out; but I do love still teasing him about it.
If you're lucky you'll find the answer for your, "why does my car smell?" and your stinky smell will be easy to resolve with a little soap and water or a quick swipe.
Regardless, like mentioned above, we buy stinky cars and even those that might need a little TLC. On that note, we pay cash for cars, trucks and suvs fast in every city, in every Continental U.S. state, which means you can sell your car quick and come to you to do it! We've been doing this for years; way before the Coronavirus COVID 19 kept everyone home. See how it works and get your 20-second cash offer now.
Permalink
|
|