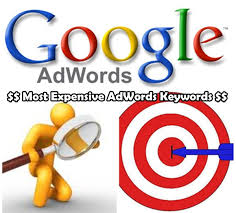 Why every franchised car dealer shouldn't do their own SEO
So I looked at the bills this month for our two websites; CarBuyerUSA.com and DamageMAX.com and got to thinking…
Google is getting richer and richer and they keep raising the bar for us. The more we spend, the more they take and the less they deliver. All the hocus-pocus around the Google Algorithms and staying "relevant" is incredible taxing. We spend nearly a third of our time on trying to manage SEO and we are 100% internet driven. If we stop, nobody calls to sell their vehicle. But for Franchised Car Dealers the story is very different. There are hundreds of thousands of companies that will tell you the best money spent on advertising is on the net. Really? For who? It's a very high margin business if you are an internet provider. There is no travel, limited production cost and a lot of what they do is "advise" and the client is responsible to engage and handle content development for blogs, social media, etc. Internet marketing is important, but how important is it if you are a Cadillac dealer? Why should a dealer invest in building a unique website and spending several thousand dollars per month in PPC trying to attract new & used car buyers when they have Cadillac and a Regional Advertising group in front of them? Whose job is it to attract people to Cadillac? Everything I ever learned about advertising in the car business is summarized as follows:
1. Cadillac Division – Build Brand, attract customers to BUY CADILLAC
2. Regional Ad Association – Create Brand Urgency, attract CADILLAC INTENDERS to BUY NOW
3. Dealer – Attract CADILLAC INTENDERS to BUY HERE
On the World Wide Wed you can limit your reach to a single Zip Code, but (and this is a huge but) you compete with hundreds of thousands of other entities that purchase the same key words that hope to convert that Cadillac Intender to a BMW, Mercedes, etc.
What's even more ridiculous is that Cadillac (The Manufacturer) is competing for the same key words that the local dealer is buying to promote his business. Make any sense? Unless you are Google, not really. New Car Dealers are missing the boat by trying to "go it alone" in the Google Storm. MFR's should create portals that tie dealers in to avoid knocking heads. Dealers need a presence on the web to let intenders know where their facility is and what services they offer. It would be nice to see what inventory they have, but the MFR should be the point of entry. Right now dealers are paying everybody to list their inventory and they are competing with them for PPC as well.
It will be interesting to see which MFR's wake up and decide to help their dealers (which in turn helps their brand) and take a unified approach to internet marketing. Until that happens, dealers can keep tithing to the church of Google and all the listing sites that grab their inventory – and their ad budget!
Permalink
|
|