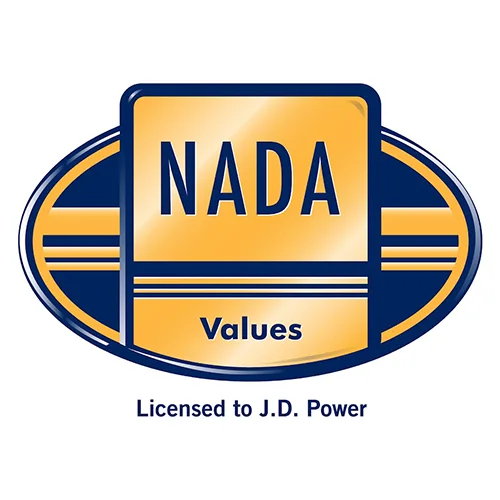 Well…the answer is pretty simple…consumers used to get free vehicle valuations from NADA.com 24/7 and there was no demand for "personal information". This is a very big "No-no" in the land of digital marketing, because you have lots of traffic that you have no way to monetize. Many sites will start that way! By giving you a whole lot of value "free", building a huge audience and training that audience to return to the site they love (largely because its free) then subsequently charging for a subscription, advertising or they just sell your information to other sources. The toughest move is to simply charge you a fee per transaction like CarFax does for their product- vehicle history reports.
Since JD Power acquired NADA.com from the National Association of Automobile Dealers in 2015, the site has morphed into a lead generation engine for JD Power. While this made a great deal of sense for NADA (a non-profit organization) to sell NADA.com to JD Power, it's not such a great deal for consumers anymore. JD Power no longer provides NADA Values directly to consumer but only banks, finance companie, dealers and automotive suppliers. So what happens to the consumers that visit NADA.com and click on GET A VALUE on my used vehicle?
The fast answer… you get forwarded to KBB.com. Is that a bad thing? Any time an internet user is diverted from their mission, it's a fail for sure. KBB is very happy to have the additional website traffic which we are certain is not free to them, but the great NADA Vehicle Valuation Product is no longer consumer facing. What choices are left for consumers?
Kelley Blue Book (KBB.com)
Edmunds
KBB.com is a data provider with dealer and institutional subscribers. They have Sell Your Car products that pass on your lead info to dealers that will bid on your car if you elect that option. You can of course, get a vehicle value after you submit personal/vehicle information. Edmunds is owned by CarMax. CarMax will definitely buy your vehicle, but they have a financial interest which invites editorial opinion on the final value projected to the consumer (aka bias).
The most important take-away from all this information we are sharing is that the vehicle is truly only worth what somebody else will pay for it today. Sadly, third party data providers without a financial interest have all dried up. As the digital world gets more incestuous with acquisitions and affinity partnerships, sellers of used vehicles have to go old school. Don't panic…we are not saying "start pounding the phones" or "hit auto dealer row" on Saturday and get appraisals. Get some quotes on your car or truck on the internet or even the local dealer if you are feeling brave and have a few hours to kill. Beware of those local dealer visits, you may leave with a new car or truck and a big fat monthly payment. Aaahhh, that new car smell !
CarBuyerUSA buys cars nationwide. Get a value on your truck or car in 20 seconds. No personal information is required and if you like our offer, opt in and we will come to you. For more information visit CarBuyerUSA.com or (678) 635-2050 M-F 9a-6pm or email any time.