*Disclosure: All views and opinions are mine and mine alone and in no way do they reflect Car Buyer USA's views. Aaaaand, I'm really hoping I'm not writing something I shouldn't. However, this is a very important topic, so I'm taking a chance.
It's simple really; all Americans have the right to affordable healthcare. No one should be sick or injured and be reluctant to seek medical attention because they cannot afford coverage or the out-of-pocket expense for medical services. No one should have to choose between medical attention and meds, food, and/or a roof over their head. In my humble opinion, it's wrong, inhumane, embarrassing, humiliating, unethical, and did I mention wrong? I cannot believe for the first time in a decade the number of uninsured Americans has risen in the throes of the embarrassing political war on the healthcare law. Can a company that states, "we buy cars fast" help with medical coverage? What does "sell your car quick" have to do with it?
My Message to Every Government Party
"You work for us! Figure it out! Work it out! Think of us Americans first! Leave your egos outside the war room because it's NOT about you. Find real solutions, and make it happen. I mean, c'mon! How are you not ashamed this hasn't been resolved yet? When it comes to our health, we are not divided. We are your people as a whole." ~Me
Do you know 8.5% of the U.S. population, according to a Census Bureau report, has gone without healthcare insurance the entire year of 2018? That's up from 2017 with 7.9%. How is this possible since the economy was doing so well? I can only speak from my personal experience – not Car Buyer USA's experience – from a couple years before this report, even with the economy booming, when I applied for coverage under the Obama Affordable Care Act for coverage, I was denied because I didn't make enough money. Seriously? I was referred to Medicaid where I was denied because I didn't have any underage children I was legally supporting. If you don't think this diabetic with high blood pressure being caught between a rock and a hard place was scary, I hope it's because you've never experience being caught in one yourself. I wish it on no one.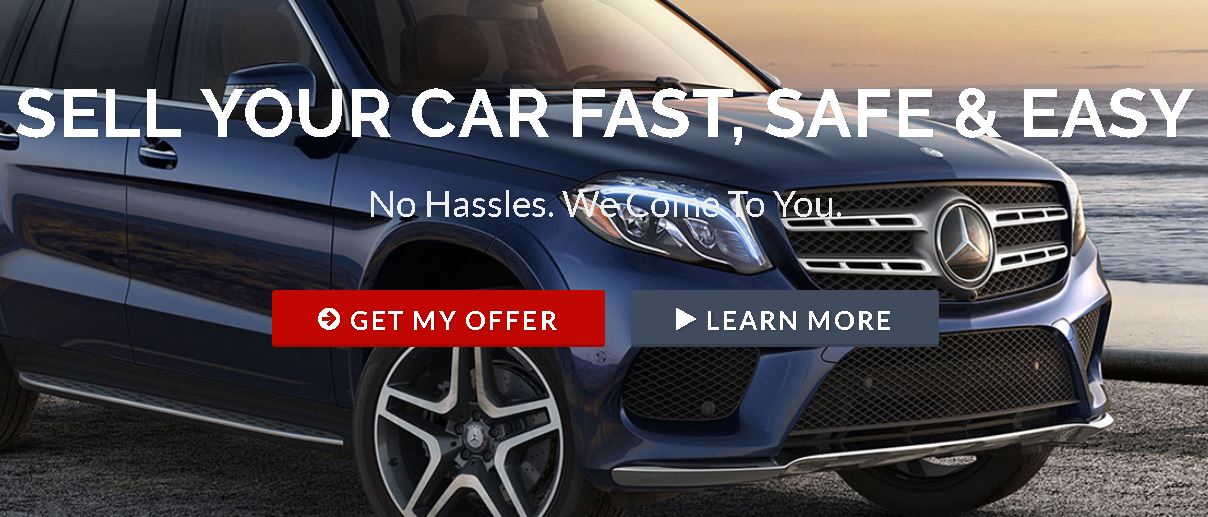 I know it may seem it makes no sense to say this, but if I'd known about Car Buyer USA I would have without a doubt used them to sell my car quick for the cash. Let's face it, a car is worthless to me if I'm in a diabetic coma, have a stroke or heart attack, or worse yet I'm dead. A 20-second instant cash offer and sell your car quick would have been awesome to know about.
Not qualifying for any coverage, which still to this day I find reprehensible that a person is denied because they make a few dollars under the minimum amount to qualify for Obama Care, is ludicrous. How does that make sense, especially when they know your state doesn't allow even short-term Medicaid for a single adult living alone? I quickly realized – and I may be alone is this assumption – Obama Care passed the buck on me so-to-speak. I was livid with a thick coating of bad taste in my mouth.
To handle my conundrum I resorted to going to the local emergency room to get a one-month supply of my meds monthly for almost a year. What an embarrassing routine; finding stories to justify why I was there yet again for months. Luckily, well depending on your point of view, the last time I went to the emergency room for my Rx, an admin nurse slipped me a name and number as she whispered she worked for a doctor that I could just walk in, pay $50, and he'd write my scripts for me no questions asked. All I had to do was tell him what medications I take and the dosages. Wow! I was elated and the relief was huge. In retrospect, was what he was doing even legal? I will say this, during my first visit he made sure I knew he didn't write scripts for narcotics. Since I didn't (still don't) take any narcotics, it gave me a feeling of, "are you on the up and up doc? Are you one of those?" Another surprise was no one even took my vitals. Whatever, I let that go real quick since he was keeping me alive. Literally.
Maybe you have a similar situation, medical or otherwise, where you're caught between a rock and a hard place? If so and you have a car, truck, van, or SUV you don't need, you might want to consider to sell your car quick to Car Buyer USA. They're not joking when they say, "We buy cars fast, safe, and easy; and put cash in your bank when you need it." If you knew me, you'd have no doubt I would never associate with any company that wasn't ethical, honest, and backed what they preach. I worked for a vision health insurance corporation in upstate NY for 13 years, wrote, and trained thousands of employees across the country on customer service, including NEVER promise more than you can deliver – this is vital in customer service. They still use my training manuals/tools to this day and I left there October 1, 2007. My son's reaction when anyone at any company provides really bad customer service, "Good grief, I'll be outside mom." (makes me laugh still) My favorite line for really poor customer service, "Do you like your job? Do you want to keep it?" I'm a BIG proponent on "I'm giving you my business and my money, so you better treat me right or I'm going to ruin your day." I'm a perfect testimonial for these guys and admire their business practices and ethics.
I don't know; all of this may seem like one thing has nothing to do with the other for you; but let me be clear, as a person who has more scars on her heart for helping people her whole life, it makes perfect sense. If you need help for anything and it requires cash, and you want to sell your car because it's not imperative for you to keep, it's a means to an end. Let Car Buyer USA help you get the most cash you'll find anywhere else. You can get your instant cash offer in as little as 20-seconds now, and please, be as accurate as possible with your vehicles information. It will make it an even smoother process for you and it increases your odds of getting exactly what your onscreen quote is once the CarFax report is ran. "We buy cars every day all over the Continental United States and we want to buy yours today for top dollar!" They mean it.
Permalink
|
|