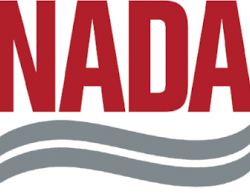 If you pay attention to the "Media" now is prime time to sell your car or truck for cash and take advantage of the best used vehicle market of this century!
Let's talk about how to go about getting a value for your vehicle. There are a few online sources that will give you a free vehicle valuation. Some will offer a range of what the vehicle is worth from low to high and others may offer you a guaranteed value but you have to go to their network of buyers/dealers to obtain it. Websites like Kelley Blue Book do a great job marketing and getting you to their site so they can monetize that visit (site traffic). They don't have any "skin in the game" if you will, meaning the value they provide will be favorable and they are not accountable if it is wildly inaccurate. They just need to be the highest value out there and get your information which is filtered to dealers in the form of a lead or a subscription. Sometimes this is an exclusive arrangement for a particular geographic area or sometimes multiple dealers will be competing for that lead (your info) and the dealer will tell you almost anything to get you to visit his dealership over dealership B or C. This is just the headache you are searching for isn't it? Less transparency and more shell game resulting in wasted nights, Saturdays and maybe a missed Soccer or Lacrosse game!
If you want an accurate value on your car or truck go to NADA.com
NADA is the guidebook source used by most lending institutions and insurance carriers for retail, trade-in and wholesale valuations. The site is free to the public and backed by transactional data from the National Automobile Dealers Association and auto auctions located in the United States. Imagine this, a free vehicle valuation without having to sacrifice personal data? If you ever heard the saying "In God We Trust, all others bring data" it applies to this website. So how do you use it?
If you are selling a car privately you can expect in most cases it will fetch somewhere between NADA Trade-in and NADA Retail. There are a lot of factors that will limit the sale price but the most critical are:
iMiles
Equipment
Condition
Mileage is the metric for wear and life expectancy. Much higher than average mileage will hurt the value and very low mileage will inflate the value. Equipment is a huge factor because people like loaded used cars over a stripped new car. A stripped used car will be worth less than the average for sure. Condition will improve vehicle value significantly on an older vehicle but becomes less of a factor on newer model vehicles that don't have much mileage or road wear.
A guidebook value is just the beginning of a used car sale however and ultimately a used car is only worth what someone else will pay for it. NADA is a great way to figure out how much your car is worth but if it's a rare model in excellent condition with very few miles it will be worth significantly more.
For a free vehicle valuation and cash offer on your vehicle please enter your vehicle information above and get an onscreen offer. We do not require personal information to get an offer.
Permalink
|
|