Sell Your Car Colorado
No items found.
| Name | Address Line 1 | Address Line 2 | City | State | Zip | Country |
| --- | --- | --- | --- | --- | --- | --- |
FAST, SAFE, & EASY
We Do All the Work So You Don't Have To
Are you interested in trading in your current vehicle Colorado? If so, then having a 20-second offer and knowing it's the highest amount you'll find anywhere – on or off the web – is not only a great idea, but a smart one! Knowing we're in Colorado and we come to you to buy your car, that's an added bonus!
Think the Old Fashioned Way of Selling Your Vehicle Is the Best Way?
Why settle for a dealership trade-in value or go through the back and forth "this is all your vehicle is worth" and "I want more money for my car" dance? No one likes to dance to that tune! Think you're stuck this the traditional hassles to sell your car, truck, van, or SUV?
THINK AGAIN!
THERE'S A 20-SECOND OFFER IN YOUR FUTURE!
CUT RIGHT THROUGH THE HASSLE AND GET CASH IN YOUR BANK FAST!
The old tradition of selling a car IS OLD AND BUSTED and NOT the best way anymore. There are better options more convenient, faster, and safer. Do you know you don't even need to leave your couch and we come to you? And! With money in hand to boot ready to drive off with your vehicle? Well, we will! What's more, is we do NOT do this in a week. We do this in as little as a few days, if not faster!
GET A 20-SECOND INSTANT OFFER AND…
GONE ARE THE DAYS OF…
…driving from dealership to dealership trying to get that number that hits the spot!
…parking your vehicle in your front yard with a for sale sign in the window.
…driving your car around with for sale written across the windows.
…paying to run a truck for sale ad in the classifieds.
…risking your safety for posting your van for sale on Craigslist!
…meeting strangers at your home, or places you feel are safe to risk they may not be. Have you seen the news headlines lately? A safe place isn't always safe.
… "Are you firm on the price you're asking?" Did they not understand what the word FIRM said in the ad?
…hassle emails, phone calls, and no shows!
GONE ARE THE DAYS OF INCONVENIENCE TO YOU!
SAY HELLO CAR BUYER USA and SAY HELLO FAST, SAFE & EASY!
We're here to help you with an informed decision and you get an INSTANT 20-SECOND OFFER you can bank on! All it takes is filling out our short and simple form. We pay cash for cars, trucks and suvs and are here to tell you, "Yes, We pay cash for cars, trucks, & SUVs in any condition and do it fast, easy, and safe!" That's right Colorado, it's convenience customized to you! We come to you so sit back, relax, and sell your car to us!
Guess what? If you don't like the idea of us coming to you, no worries! You can still sell your car fast, just take your vehicle to one of our preferred partners in Colorado. That means fast cash in the bank could literally be right down the road or only a short drive away!
We're in Colorado!
Find Your Nearest Drop-Off Location
ADESA Colorado Springs
That's just 24 miles from Pikes Peak, and just a short drive from Ft. Carson, the Manitou Cliff Dwellings and the Olympic Training Center too and so many more great things to see. You can take your car for one last scenic adventure on the way in to sell your car!
Copart Denver
Located a short drive from Barr Lake State Park or a ride on the lazy river at Brighton Oasis Family Aquatic Park! If golf is more to your liking, then hit a round of balls on the Riverdale Golf Courses on your way in!
Dealers Auto Auction of the Rockies
Insurance Auto Auctions Denver
Why not take the scenic route and drive through Mount Evans Scenic Byway on your way to the Molly Brown Museum to see where the famous survivor of the Titanic called home? Who would have thought of swinging by The Yearling and taking a quick selfie with the Big Red Chair was the thing to do on the route to sell your car? And, who doesn't love teddy bears? Another selfie opportunity waits with a big blue bear at the Colorado Convention Center! You could call it a mini-vacation!
Insurance Auto Auctions Denver East
You can pan for some gold at Goldstrike Adventures or if you're into nature visit the Rocky Mountain Arsenal National Wildlife Refuge on your way in to sell your truck!
Loveland Auto Auction
Love historical land sites? Then this is your drop-off location. Take your pick!
Degroat/Sisk House, 1120 N. Lincoln Avenue
Jennings House, 130 N. Grant Avenue
Shaffer House, 1302 N. Grant Avenue
Henderson House, 315 E. 7th Street
Swan House, 317 E. 6th Street
Samuels House, 411 W. 5th Street
Mehaffey House, 432 W. 5th Street
Jeffrey House, 501 W. 4th Street
Wilson House, 544 E. 4th Street
Harter / Borland House, 610 N. Jefferson Avenue
Lloyd House, 901 N. Jefferson Avenue
Great Western House, 623 E. 7th Street
Faucett House, 731 W. 5th Street
McCreery House, 746 N. Washington Avenue
Remington House, 1005 N. Garfield Avenue
Ray House / Hauseman House, 524 N. Harrison Avenue
Scott House, 719 E. 5th Street
Manheim Denver
TRA - Denver East
You will find landmarks in Aurora, Colorado rich with history to visit on your last ride in your old car. You can hang out on the beach or take a dip in a beautiful, or hit a few rounds on a gorgeous green. Watch a play at an award-winning theatre or take a stroll checking out public art. Take in a museum and even shop Aurora. If it's 6:30 p.m. on a Saturday, pull up a lawn seat at the Aurora Municipal Center and experience the Aurora Rhythms featured bands. What are some historical sites to see on the drive in to sell your car? Well, have a look!
American War Mothers National Memorial House (1924)
Centennial House (1890)
Coal Creek Schoolhouse (1928)
Fuller House (1892)
Guardhouses at General's Park (1919)
The Most Convenient, FAST, SAFE & EASY Way To Sell Your Vehicle!
We Do All the Work So You Don't Have To!
We're In the Neighborhood
When you're asking yourself, "Why should I sell my car to Car Buyer USA?" Because stepping into the modern age and selling your 2004 car, truck, van, or SUV the convenient, easy, fast and safe way means…
You get a 20-second offer and there's no "low-balling". You get the highest payout from any other car buyer.
We take the hassle out of selling your vehicle and make all the arrangements for you.
You fill out a short form or call one of our live agents and leave all the work to us.
You have convenient preferred partners down the road if you want to drop it off.
Or, we come to you so you don't have to leave your couch if you don't want to.
You'll have hard cold cash in your hands or in the bank fast.
How's that for selling your car with no hassles?
FAST, SAFE & EASY WITH NO HASSLES
NOW THAT'S CONVENIENT!
We pay cash for cars, trucks, & SUVs in any condition in rain, sleet, or snow and we customize the entire experience around you and your schedule. The best part is you get cash in your hands fast! Why deal with old traditional ways of selling your vehicle when Car Buyer USA can be in your future? Sell your car to us and we'll be knocking on your door ready to hand you cash or wiring money to your bank at drop-off! You can't beat selling your vehicle from your couch for convenience, and your friends will never believe it!
#1 Car Buying Company

Ranked By Sellers
As of September 2023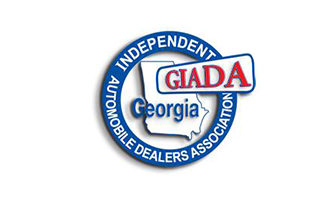 How It Works
We pay cash for cars, trucks, & SUVs, in any condition, anywhere in the Continental USA.
1 Get an Instant Cash Offer
Enter the Year, Make, Model, Trim Level & Miles (No VIN Required) and your cash offer appears onscreen (94% of the time)
2 Accept your offer
CarBuyerUSA offers are Cash Market Value. Funds are guaranteed and paid at the time of pickup or drop-off
3Talk to an Agent
Your CarBuyerUSA representative schedules a no obligation inspection. In most markets an on-site mobile inspection can be arranged. The digital purchase agreement takes less than 60 seconds to complete.
4 Get Paid
When CarBuyerUSA picks up your truck, you are paid on the spot in full with guaranteed funds – entire process is hassle free. Inspection, title work & pick up are all FREE.