Sell Your Car - Florida Service Area – Orlando
CarBuyerUSA Preferred Drop-Off Locations
No items found.
| Name | Address Line 1 | Address Line 2 | City | State | Zip | Country |
| --- | --- | --- | --- | --- | --- | --- |
FAST, SAFE, & EASY
We Do All the Work So You Don't Have To
Are you interested in trading in your current vehicle Florida? If so, then having a 20-second offer and knowing it's the highest amount you'll find anywhere – on or off the web – is not only a great idea, but a smart one! Knowing we're in Florida and we come to you to buy your car, that's an added bonus!
Think the Old Fashioned Way of Selling Your Vehicle Is the Best Way?
Why settle for a dealership trade-in value or go through the back and forth "this is all your vehicle is worth" and "I want more money for my car" dance? No one likes to dance to that tune! Think you're stuck this the traditional hassles to sell your car, truck, van, or SUV?
THINK AGAIN!
THERE'S A 20-SECOND OFFER IN YOUR FUTURE!
CUT RIGHT THROUGH THE HASSLE AND GET CASH IN YOUR BANK FAST!
The old tradition of selling a car IS OLD AND BUSTED and NOT the best way anymore. There are better options more convenient, faster, and safer. Do you know you don't even need to leave your couch and we come to you? And! With money in hand to boot ready to drive off with your vehicle? Well, we will! What's more, is we do NOT do this in a week. We do this in as little as a few days, if not faster!
GET A 20-SECOND INSTANT OFFER AND…
GONE ARE THE DAYS OF…
…driving from dealership to dealership trying to get that number that hits the spot!
…parking your vehicle in your front yard with a for sale sign in the window.
…driving your car around with for sale written across the windows.
…paying to run a truck for sale ad in the classifieds.
…risking your safety for posting your van for sale on Craigslist!
…meeting strangers at your home, or places you feel are safe to risk they may not be. Have you seen the news headlines lately? A safe place isn't always safe.
… "Are you firm on the price you're asking?" Did they not understand what the word FIRM said in the ad?
…hassle emails, phone calls, and no shows!
GONE ARE THE DAYS OF INCONVENIENCE TO YOU !
SAY HELLO CAR BUYER USA and SAY HELLO FAST, SAFE & EASY!
We're here to help you with an informed decision and you get an INSTANT 20-SECOND OFFER you can bank on! All it takes is filling out our short and simple form. We buy cars and are here to tell you, "Yes, We pay cash for cars, trucks, & SUVs in any condition and do it fast, easy, and safe!" That's right Florida, it's convenience customized to you! We come to you so sit back, relax, and sell your car to us!
Guess what? If you don't like the idea of us coming to you, no worries! You can still sell your car fast, just take your vehicle to one of our preferred partners in Florida. That means fast cash in the bank could literally be right down the road or only a short drive away!
We're in Florida!
Find Your Nearest Drop-Off Location
ADESA Sarasota
Go back in time at the Manatee Historical Park and be sure to see the K.W. General Store, Hotel Dixie Grande Bradenton, the courthouse, the one room school house, and The 1817 Church. Don't forget a selfie with the train engine! While you're in the area stop in at the South Florida Museum and Bishop Planetarium; the big kids will like it as much as the young' uns!
Perfect Selfie Spots!
· Train Engine – Keep that cell phone handy! Anywhere in the Manatee Historical Park is a selfie moment.
Unconditional Surrender Statue
Insurance Auto Auctions Clearwater
Manheim St. Pete
Taking that last drive heading out to sell your car, why not throw down a beach towel and catch some rays. On the other hand, forget lying back basking in that hot sun, float in the ocean! Who knows? You might see some dolphins!
Davie, Florida
Manheim Ft. Lauderdale
You know what your truck would like on its last ride with the family. Tree Top Park; it'd definitely like that. You know what you and the whole family would like. The Tree Top Park. Don't forget to swing by The Flamingo Gardens. That's right. Why settle for those pink plastic wannabes when you can see the real thing?
Daytona Beach, Florida
Manheim Daytona Beach
Ah, the good old days. Just graduated and #roadtrip! Best place for a senior trip! But what about the 23 miles of Atlantic coastline to play in, Biketoberfest, Bike Week and for all you NASCAR fans, Daytona International is a must see! Selfie time! While you're there you may as well sit in on a few rounds of cards next door in the poker room! Win a pot for us!
There's more fun just a short drive away!
World Golf Village, St. Augustine, 62 miles
Universal Studios, Orlando, 64 miles
Kennedy Space Center, 64 miles
Orlando Eye, 65 miles
Sea World, Orlando, 70 miles
Walt Disney World, Orlando, 73 miles
Sawgrass Country Club, Ponte Vedra, 81 miles
Manheim Ft. Myers
LUNCH! DINNER! Then BREAKFAST! Ft. Myers is known for artful, fresh, and delicious sushi; and even if seafood is a regular for you, there's just something extra special about being served a plate of red snapper. Any restaurant will fill your belly, but if you're looking for a little romance on your truck's last run then stretch the run on over to Sanibel and eat at the Mad Hatter.
There are tons to do in Fort Myers; some cost a fee but there are those that one cost you a dime too if you know where to look!
Lee County Manatee Park
Matanzas Pass Preserve
Lakes Regional Park
Artfest Ft. Myers
Sunset Celebration Cape Coral
Sanibel Lighthouse & Fishing Pier
Fort Myers Beach Sunset Celebration
Edison Festival of Light
Jacksonville, Florida
ADESA Jacksonville
America`s Auto Auction - Jacksonville
Copart Jacksonville West
Insurance Auto Auctions Jacksonville
Manheim Jacksonville
Sell your car and go fishing in the largest city in the continental United States! Fishing not your thing? No worries, 758 square miles of Jacksonville has you covered! It's filled with ecological preserves, fun attractions, museums, historic districts, and so much more! Oh, and the ocean. Can't forget the ocean. Your car needs a moment hanging out next to the big pond.
Manheim Lakeland
Is your child planning a future in architecture? Then kill two birds with one stone and cruise your car on over to Lakeland. It's home to Florida Southern College and located between Tampa and Orlando along I4. You can make a day out of your road trip and roll on over to the Circle B Bar Reserve, or if the kids need a break they can hop on the swings at the Common Ground Park. Or, how about a stroll around the grounds of Hollis Garden; home to a Koi pond, a limestone grotto, and a promenade circling the lake!
Lauderdale Lakes,
Florida
South Florida Auto Auction of Ft Lauderdale
Do you know it's less than a 45-minute car ride to Miami? Here's a thought; check out Groupon for discounts before you sell your car in Lauderdale Lakes. They have deals for this city!
Coopertown Airboat Tours – Cooperstown
· Sightseeing or Dinner Show Cruise for Two or Four from Jungle Queen Riverboat – Ft. Lauderdale
Zoo Miami – Miami
Bluefoot Pirates
Orlando Longwood Auto Auction
Groupon has more fun deals worth the drive for Longwood, but if you want to be close to our preferred location partner then we've got you covered! Take a selfie with a big tree in the Big Tree Park or wrestle an alligator at Wekiva Island! Ok, that's not allowed so step away from the alligator! Go climb a rock at the Aiguille Rock climbing Center then go back to your car and tell her how much you're going to miss her, but she's got to gotta go.
Copart Miami Central
Oh Miami, Miami, Miami. So much to do. There's South Beach – you decide why it's important to sell your car at Copart Miami Central. There's no judging from Car Buyer USA. None.
You know there's colleges and schools for the kiddies to check out, right? There's University Miami, Florida International University, Miami Dade College, New World School of the Arts, plus forty more! That's FORTY MORE! Perfect reason to sell your car in Miami!
It is absolutely impossible to list all the interesting and just down right fun things to do in Miami, but here's a good start. And guess what? Yep, Groupon!
· Miami Seaquarium – Interact with the dolphins! Yep, you really can.
· Vizcaya Museum & Gardens – It's like going waking in Europe!
· Phillip and Patricia Frost Museum of Science – It will blow your mind.
· Little Havana – Who says you have to go to Cuba to experience Cuba?
· Lincoln Road – Shop a little, snack a lot, and sip a tiny. What? You're driving!
And. So. Much. More.
Copart Tallahassee
Ok, looking for fun things for you to do I found ski locations and XC skiing. Sorry, you'll need to figure that one out. I'm baffled. But…
Ride on an airboat at Midway Airboat Rides or you take one car to drive back home in and have the wife or husband take the other. When you sell your car to Car Buyer USA everyone can hop in your other car and drive on over to Tallahassee for some more fun! *See Tallahassee below.
Insurance Auto Auctions Pensacola
If you love thrill. If would love to feel like you're flying. Then zip it! Or if you like the serene feeling floating on water gives you, the canoe it! Like antiques? Then possum it!
Like to play with cabooses? Then railroad it! Do you dig digging? Then archaeologist it!
And there's more!
North Fort Myers,
Florida
Insurance Auto Auctions Fort Myers
*See Ft. Meyers, Florida above for more information
LUNCH! DINNER! Then BREAKFAST! Ft. Myers is known for artful, fresh, and delicious sushi; and even if seafood is a regular for you, there's just something extra special…
There are tons to do in Fort Myers; some cost a fee but there are those that one cost you a dime too if you know where to look!
Lee County Manatee Park
Matanzas Pass Preserve
Lakes Regional Park
Artfest Ft. Myers
Sunset Celebration Cape Coral
Sanibel Lighthouse & Fishing Pier
Fort Myers Beach Sunset Celebration
Edison Festival of Light
ADESA Ocala
If you like nature, water parks, water slides and history then you'll love Ocala!
Connect with nature at the Silver Springs State Park, slip and slide at Wild Waters, become a military history buff at the site of Fort King, or see cool stuff at Silver Museum; and don't forget Spot! The Museum is "ruff ruff" friendly!
Manheim Orlando
On your way to Ocoee, swing by Universal in Orlando or Disney in Kissimmee! No matter who you are, how old you are, or what you like. Everyone loves these places!
Opa Locka, Florida
Insurance Auto Auctions Miami
Literally just 1.1 miles from Opa Locka, learn all about the best-known female aviator who set the skies on fire – Amelia Earhart Park is a must.
*See Miami, Florida above for more information.
Copart Orlando
Insurance Auto Auctions Orlando
Manheim Central Florida
Ah, Orlando. Orlando. Orlando. So much to do and no way to list it all.
There's Universal Orlando – a personal favorite again as soon as they bring the Hanna Barbara ride back. Ok, it's still a favorite. There's of course Disney and everyone's favorite. Have you see all the mommy blogger posts? Then you can see the world in the now and the future at Epcot, but don't forget about Sea World Orlando, Disney's Hollywood Studios, Disney's Animal Kingdom, Magic Kingdom, Islands of Adventure, Discovery Cove, Disney's Typhoon Lagoon, Disney's Blizzard Beach, Old Town, Spaceship Earth… you get the picture. TONS to do when you sell your car to us in Orlando!
Insurance Auto Auctions Tampa
You'll find Emerson Point Preserve right smack dab in Palmetto and it's not a far drive to Gamble Plantation Historic State Park in Ellenton, Florida!
*See Bradenton, Florida above for more information.
Insurance Auto Auctions Miami-North
Well, it all indicates a short drive to Fort Lauderdale is where you'll find your fun.
*See Ft. Lauderdale, Florida above for more information.
Everglades Holiday Park
Seminole Hard Rock Hotel & Casino Hollywood
Chapel Trail Nature Preserve
Hard Rock Casino
America`s Auto Auction - Pensacola, Inc.
Manheim Pensacola
For all those who love the Navy and can't get enough of it, this is your place! How about viewing the ocean from a lighthouse? Then there's always packing a picnic and heading to the 290-acre Florida State Park located on a barrier island fifteen miles southwest of Pensacola! And for the history enthusiasts, there's something for you too! If you like museums, Pensacola's got you covered!
National Naval Aviation Museum
Pensacola Light
Perdido Key State Park
Fort Barrancas
Pensacola Museum of Art
And so much more!
Riverview, Florida
Copart Tampa South
Guess what! Guess what! Guess what! There's a trampoline! Yes, before leaving the house to sell your car you have to buckle the kids in.
International Independent Showmen's Museum
· Wat Mongkolratanaram – Say that fast 3 times. Tampa
*See Tampa, Florida below for more information.
ADESA Orlando
Insurance Auto Auctions Orlando-North
A great place to shop, dine and play! Home to the Orlando-Sanford Airport, the Port of Sanford, and Monroe Harbour Marina, as well as Amtrak Auto Train and a local stop on Sun Rail means you can drive in to sell your car and take a scenic train ride home or meat your friend back at the marina. You can have your significant of other fly in for a ride home; don't have your own plane? No problem, borrow your friend's.
*See Orlando, Florida above for more information.
Your Auction of Tampa Bay
Another tons to do place so you know Groupon might be worth a look!
The Dali Museum
Morean Arts Center
Museum of Fine Arts
Sunken Gardens
Boyd Hill Nature Preserve
Florida Holocaust Museum
St. Petersburg Museum of History
And so much more!
Tallahassee Auto Auction
Oh boy, another with tons to do! When we buy cars we make it fun! Take the kids on that last car's ride and walk them through Florida's State Capitol. Who knows, could be a learning experience for all! There's free things, budget friendly things and just things you are willing to fork over the dough for! Lots to choose from here.
Under $10 As of August 1, 2017
There Are More!
And that's just the tip of the iceberg!
ADESA Tampa
Manheim Tampa
Places to see, things to do, and lots to eat! Obviously it goes without saying there are tons of interactive parks for fun, but there are museums, fishing, aquariums, and more!
Busch Gardens Tampa Bay
Lowry Park Zoo
Adventure Island
Florida Aquarium
Museum of Science & Industry
And so much more to explore!
Copart West Palm Beach
Manheim Palm Beach
Guess what! Guess what! Guess what! When you sell your car today, that car can have LIONS right outside it's door! And there's a zoo, museums, an island, water parks, a WATERSLIDE park, an aquarium, and lots, and lots to do!
Lion Country Safari
Palm Beach Zoo
Flagler Museum
Peanut Island
Okeeheelee Park
Mounts Botanical Garden
Norton Museum of Art
South Florida Science Center and Aquarium
John D. MacArthur Beach State Park
Phil Foster Park
Rapids Water Park
You might want to get a head start on the big sell your car day. There's just too much fun not to make a mini-vacation of it.
The Most Convenient, FAST, SAFE & EASY Way To Sell Your Vehicle!
We Do All the Work So You Don't Have To!
We're In the Neighborhood
When you're asking yourself, "Why should I sell my car to Car Buyer USA?" Because stepping into the modern age and selling your 2004 car, truck, van, or SUV the convenient, easy, fast and safe way means…
1. You get a 20-second offer and there's no "low-balling". You get the highest payout from any other car buyer.
2. We take the hassle out of selling your vehicle and make all the arrangements for you.
3. You fill out a short form or call one of our live agents and leave all the work to us.
4. You have convenient preferred partners down the road if you want to drop it off.
5. Or, we come to you so you don't have to leave your couch if you don't want to.
6. You'll have hard cold cash in your hands or in the bank fast.
How's that for selling your car with no hassles?
FAST, SAFE & EASY WITH NO HASSLES
NOW THAT'S CONVENIENT !
We pay cash for cars, trucks, & SUVs in any condition in rain, sleet, or snow and we customize the entire experience around you and your schedule. The best part is you get cash in your hands fast! Why deal with old traditional ways of selling your vehicle when Car Buyer USA can be in your future? Sell your car to us and we'll be knocking on your door ready to hand you cash or wiring money to your bank at drop-off! You can't beat selling your vehicle from your couch for convenience, and your friends will never believe it!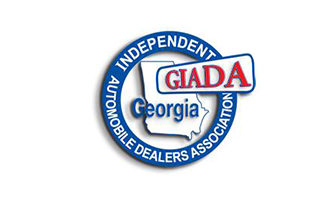 How It Works
We pay cash for cars, trucks, & SUVs, in any condition, anywhere in the Continental USA.
1 Get an Instant Cash Offer
Enter the Year, Make, Model, Trim Level & Miles (No VIN Required) and your cash offer appears onscreen (94% of the time)
2 Accept your offer
CarBuyerUSA offers are Cash Market Value. Funds are guaranteed and paid at the time of pickup or drop-off
3Talk to an Agent
Your CarBuyerUSA representative schedules a no obligation inspection. In most markets an on-site mobile inspection can be arranged. The digital purchase agreement takes less than 60 seconds to complete.
4 Get Paid
When CarBuyerUSA picks up your truck, you are paid on the spot in full with guaranteed funds – entire process is hassle free. Inspection, title work & pick up are all FREE.