Sell Your Car Georgia
No items found.
| Name | Address Line 1 | Address Line 2 | City | State | Zip | Country |
| --- | --- | --- | --- | --- | --- | --- |
We Are In Atlanta
But Not Just Atlanta
FAST, SAFE, & EASY
We Do All the Work So You Don't Have To
Are you interested in trading in your current vehicle Georgia? If so, then having a 20-second offer and knowing it's the highest amount you'll find anywhere – on or off the web – is not only a great idea, but a smart one! Knowing we're in Georgia and we come to you to buy your car, that's an added bonus!
Think the Old Fashioned Way of Selling Your Vehicle Is the Best Way?
Why settle for a dealership trade-in value or go through the back and forth "this is all your vehicle is worth" and "I want more money for my car" dance? No one likes to dance to that tune! Think you're stuck this the traditional hassles to sell your car, truck, van, or SUV?
THINK AGAIN!
THERE'S A 20-SECOND OFFER IN YOUR FUTURE!
CUT RIGHT THROUGH THE HASSLE AND GET CASH IN YOUR BANK FAST!
The old tradition of selling a car IS OLD AND BUSTED and NOT the best way anymore. There are better options more convenient, faster, and safer. Do you know you don't even need to leave your couch and we come to you? And! With money in hand to boot ready to drive off with your vehicle? Well, we will! What's more, is we do NOT do this in a week. We do this in as little as a few days, if not faster!
GET A 20-SECOND INSTANT OFFER AND…
GONE ARE THE DAYS OF…
…driving from dealership to dealership trying to get that number that hits the spot!
…parking your vehicle in your front yard with a for sale sign in the window.
…driving your car around with for sale written across the windows.
…paying to run a truck for sale ad in the classifieds.
…risking your safety for posting your van for sale on Craigslist!
…meeting strangers at your home, or places you feel are safe to risk they may not be. Have you seen the news headlines lately? A safe place isn't always safe.
… "Are you firm on the price you're asking?" Did they not understand what the word FIRM said in the ad?
…hassle emails, phone calls, and no shows!
GONE ARE THE DAYS OF INCONVENIENCE TO YOU!
SAY HELLO CAR BUYER USA and SAY HELLO FAST, SAFE & EASY!
We're here to help you with an informed decision and you get an INSTANT 20-SECOND OFFER you can bank on! All it takes is filling out our short and simple form. We pay cash for cars, trucks and suvs and are here to tell you, "Yes, We pay cash for cars, trucks, & SUVs in any condition and do it fast, easy, and safe!" That's right Georgia, it's convenience customized to you! We come to you so sit back, relax, and sell your car to us!
Guess what? If you don't like the idea of us coming to you, no worries! You can still sell your car fast, just take your vehicle to one of our preferred partners in Georgia. That means fast cash in the bank could literally be right down the road or only a short drive away!
We're All Over Georgia!
Find Your Nearest Drop-Off Location
Insurance Auto Auctions Atlanta-North
Home to two magnificent lakes – Acworth and Allatoona, so leave early and get ready for that big catch! Or you take-in a bus ride through historic Acworth with Talking Walls Acworth and see all the sites!
Albany Auto Auction
South Georgia Auto Auction
"Hit the Road Jack" and while in the historic city on Flint River, why not take a selfie with Ray Charles playing the piano at the Ray Charles Plaza? Or when in the Albany area make it a kid's adventure at Turtle Grove Play Park with Dino Dig, knock down some pins at All American Fun Park, or wheel around at the Stardust Skate Center! Do you like to golf? Jump on a golf cart and hit a round at Stonebridge Golf & Country Club, Flint River Municipal Golf Course, or the River Pointe Golf Course.
Are you taking your car in for its last ride on a Tuesday through Saturday? If so and time in history of years gone by more is your style, swing by the Albany Civil Rights Institute Museum at Mt. Zion and learn about the Southwest Georgia Movement. Like plantations? Then you'll be in the right area for them!
Gillionville Plantation | Albany' GA
Quail Country Plantation | Arlington' GA
Quailridge Plantation | Moultrie' GA
South Point at Showtime Plantation | Bronwood' GA
Southern Woods Plantation | Sylvester' GA
Auction Training Demo
Demonstration Auction
Manheim Digital Marketplace
Manheim Georgia
Manheim Metro Atlanta
It goes without saying the Greater Atlanta Area has tons of things to explore and listing them all would take hours to read about them all. Here's a short list of points of interest in this awesome city.
There's the Big Chicken in Marietta, ever heard of it? It's a must see and while you're at this landmark have a bucket of Colonel Sanders' chicken!
Like to ride a bicycle through nature at its best or climb mountains? Then Stone Mountain is for you! You can roll through the bike trails or hike your way up the largest piece of granite in the U.S.A.
Are you a classic Coca-Cola buff? Maybe you just like this American icon. Either way, take a tour and learn all about the brands history, and see more than 1,200 Coke-related artifacts.
The Atlanta Botanical Garden is a massive 30 acres botanical garden located in Midtown where you could spend hours taking it all in. It's located adjacent to Piedmont Park so pack a picnic basket and don't forget the blanket!
Stand in Centennial Olympic Park and get some selfies or just be a people watcher!
Little kids, and big kids, will definitely enjoy the Georgia Aquarium – housing more than a 100,000 animals and representing several thousand species and all residing in 10,000,000 US gallons of marine and salt water – it's the largest aquarium in the Western Hemisphere.
That not even enough to be "just the tip of the iceberg"! There is so much more!
Copart Atlanta West
Only four words are required here… Six Flags Over Georgia. A fun way to sell your car to Car Buyer USA! Pile the kids in the car and hit the road; they'll love you for it. Don't forget the sunscreen and comfortable shoes!
America`s Auto Auction - Atlanta
Lots to do here! Once a mining area, the Red Top Mountain State Park is perfect to spend a day with or without the kids! Drive by to see the Etowah Indian Mounds; there's more to do than learning the history of the Mounds – painting day, plants and animals of the Etowah River, learn the skills of the past, nighttime hayrides and storytelling, and more!
Manheim Atlanta
Home to the busiest airport in the U.S, Hartsfield-Jackson Atlanta International, and the National Archives Atlanta is less than 7.5 miles away.
ADESA Atlanta
Do you have roots coming out of Fairburn? The Family Research of Fairburn, Georgia Natives is a great place to learn about your family genealogy.
Are you a "The Walking Dead" super fan? Then take a short drive to Senoia, Georgia and see where some of your favorite episodes and scenes were filmed. Hershel's farm isn't too far from the prison! It's the perfect adventure to make some memories on your last car ride! Take some selfies and send videos! You can tell your friends you produced, starred in, and directed your own episode, 'The Walking Dead - Truck Finale". Don't forget to roll the ending credits!
PRODUCTION COMPANY presents | Me
a PRODUCTION COMPANY production | Me
a FILMMAKER film | Me
Film Title | Me
Lead Cast | Me
Supporting Cast | Me
Casting Director | Me
Music Composer | Me
Costume Designer | Me
Associate Producers | Me
Editors | Me
Production Designer | Me
Director of Photography | Me
Executive Producer | Me
Producer | Me
Writers | Me
Director | Me
If you love Civil War history, and depending on where you're coming from, drive through Newnan, Georgia. It's full of it!
Insurance Auto Auctions Atlanta-South
Just north of Clayton State University and a short car ride south of U.S. Army's Fort Gillem. Home to Willie Oswalt Nature Park sitting on 29 acres the park has something for everyone – a man-made lake, observation areas, 1.7 miles of walking trails, and pavilions. It's the perfect stop on your drive in so pack a big lunch!
Copart Atlanta East
Do you know Loganville is named as the hometown for the fictional characters of the Law & Order: Special Victims Unit T.V. series detective Amanda Rollins and her sister Kim?
Insurance Auto Auctions Macon
How about those Allman Brothers! Check out The Allman Brothers Band Museum – A.K.A. The Big house – and see where the original members lived from 1970 to 1973. Military history buffs don't forget to cruise by the 1806 - 1810 Fort Benjamin Hawks!
Insurance Auto Auctions Savannah
A drive through this quaint little town just 20 minutes north of Savannah and south of the South Carolina border will have you feeling like you've stepped back in time.
Southeastern Auto Auction of Savannah
Boo!
Boy oh boy… if Savannah could talk!
Hope you aren't afraid of ghosts! If not and you embrace them, then THIS IS THE CITY FOR YOU! Inundated with rich history from everything history you learned in school to pirates and ghosts haunting a village! This is where it is at. So much to see and so much to do, and don't be shy about sitting at the table dining with the dead. Just think of it this way; that just means there's more shrimp 'n grits for you! If you dine at
Savannah's got it all; from charming churches – Lafayette Square's Cathedral of St. John the Baptist to mansions and museums; from cemeteries in the coastal empire to famous forts, and serene squares to ghosts and grave stones!
The Gribble House
The Pirates' House – Built in 1753, thought to be the oldest standing building in the state of Georgia.
The Olde Pink House
The Marshall House – Named best haunted hotels in the U.S. by USA Today
Factor's Walk
Madison Square
The Moon River Brewing Company
Hamilton-Turner Inn
And that's just to name a few there are a lot more! If you eat at The Lady's and Sons and you see Paula Deen, tell here we say hi and we pay cash for cars, trucks and suvs even if Captain Hook is riding shotgun!
Manheim DRIVE Center
Like parks? Then sell your car after taking a drive to Panola Mountain State Park or Clark Community Park. There's another one a short drive away in Jonesboro, Georgia called Rum Creek Park (wonder how it got that name) and if you like museums you can check out the Road To Tara Museum.
Insurance Auto Auctions Tifton
In the mood to laugh? Tift Theater for Performing Arts will have you laughing until your side hurts. Pack a picnic basket and squat on Fulwood Park grass.
Insurance Auto Auctions Atlanta East
With just a short commute from Athens, Georgia, where you can take a selfie with The Tree That Owns Itself – yep, that's a real thing, go back in history at one of their four museums or just simply park your car in the Sanford Stadium – better known as the Dawgs House! Or you can wind up your last truckin' day at the Barrow County Museum or Fort Yargo Stat Park.
The Most Convenient, FAST, SAFE & EASY Way To Sell Your Vehicle!
We Do All the Work So You Don't Have To!
We're In the Neighborhood
When you're asking yourself, "Why should I sell my car to Car Buyer USA?" Because stepping into the modern age and selling your 2004 car, truck, van, or SUV the convenient, easy, fast and safe way means…
You get a 20-second offer and there's no "low-balling". You get the highest payout from any other car buyer.
We take the hassle out of selling your vehicle and make all the arrangements for you.
You fill out a short form or call one of our live agents and leave all the work to us.
You have convenient preferred partners down the road if you want to drop it off.
Or, we come to you so you don't have to leave your couch if you don't want to.
You'll have hard cold cash in your hands or in the bank fast.
How's that for selling your car with no hassles?
FAST, SAFE & EASY WITH NO HASSLES
NOW THAT'S CONVENIENT GEORGIA!
We pay cash for cars, trucks, & SUVs in any condition in rain, sleet, or snow and we customize the entire experience around you and your schedule. The best part is you get cash in your hands fast! Why deal with old traditional ways of selling your vehicle when Car Buyer USA can be in your future? Sell your car to us and we'll be knocking on your door ready to hand you cash or wiring money to your bank at drop-off! You can't beat selling your vehicle from your couch for convenience, and your friends will never believe it!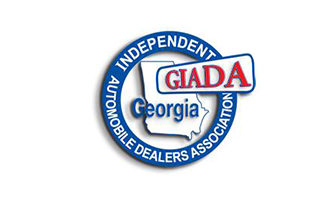 How It Works
We pay cash for cars, trucks, & SUVs, in any condition, anywhere in the Continental USA.
1 Get an Instant Cash Offer
Enter the Year, Make, Model, Trim Level & Miles (No VIN Required) and your cash offer appears onscreen (94% of the time)
2 Accept your offer
CarBuyerUSA offers are Cash Market Value. Funds are guaranteed and paid at the time of pickup or drop-off
3Talk to an Agent
Your CarBuyerUSA representative schedules a no obligation inspection. In most markets an on-site mobile inspection can be arranged. The digital purchase agreement takes less than 60 seconds to complete.
4 Get Paid
When CarBuyerUSA picks up your truck, you are paid on the spot in full with guaranteed funds – entire process is hassle free. Inspection, title work & pick up are all FREE.