Sell Your Car - New Jersey Service Area – Patterson
CarBuyerUSA buys cars in the Garden State! You don't even have to leave your home - just answer a few simple questions about your car and send us pictures of the vehicle. From Philly Metro to New York Metro, CarBuyerUSA will pick up your car and hand you a check for top dollar within 24 hours.
CarBuyerUSA Preferred Drop-Off Locations
ADESA New Jersey
200 North Main St
-
Manville
NJ
8835
USA
Copart Glassboro East
200 Grove St.
-
Glassboro
NJ
8028
USA
Copart Somerville
2124 West Camplain Road
-
Hillsborough
NJ
8844
USA
Insurance Auto Auctions Avenel New Jersey
87 Randolph Ave.
-
Avenel
NJ
7001
USA
Insurance Auto Auctions Central NJ
426 Texas Road
-
Morganville
NJ
7751
USA
Insurance Auto Auctions Northern NJ
700 Federal Blvd
-
Carteret
NJ
7008
USA
Insurance Auto Auctions Southern NJ
250 Blackwood Barnsboro Rd
-
Turnersville
NJ
8012
USA
Manheim New Jersey
730 Route 68
PO Box 188
Bordentown
NJ
8505
USA
Manheim NY Metro Skyline
100 U.S. Highway 46
-
Fairfield
NJ
7004
USA
| Name | Address Line 1 | Address Line 2 | City | State | Zip | Country |
| --- | --- | --- | --- | --- | --- | --- |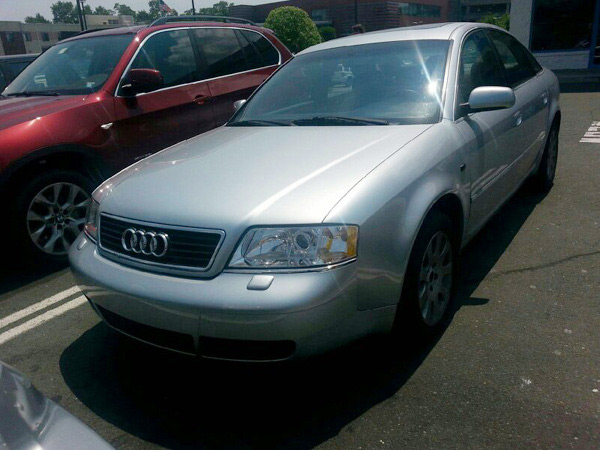 How It Works
We buy any car in any condition, anywhere in the Continental USA.
1 Get an Instant Cash Offer
Enter the Year, Make, Model, Trim Level & Miles (No VIN Required) and your cash offer appears onscreen (94% of the time)
2 Accept your offer
CarBuyerUSA offers are Cash Market Value. Funds are guaranteed and paid at the time of pickup or drop-off
3Talk to an Agent
Your CarBuyerUSA representative schedules a no obligation inspection. In most markets an on-site mobile inspection can be arranged. The digital purchase agreement takes less than 60 seconds to complete.
4 Get Paid
When CarBuyerUSA picks up your truck, you are paid on the spot in full with guaranteed funds – entire process is hassle free. Inspection, title work & pick up are all FREE.
Enter Vehicle Info Below for Immediate Quote