Sell Your Car - North Carolina Service Area – Charlotte
CarBuyerUSA buys cars in North Carolina! You don't even have to leave your home - just answer a few simple questions about your car and send us pictures of the vehicle. From the Coast to the Mountains - CarBuyerUSA will pick up your car and hand you a check for top dollar within 24 hours.
CarBuyerUSA Preferred Drop-Off Locations
No items found.
| Name | Address Line 1 | Address Line 2 | City | State | Zip | Country |
| --- | --- | --- | --- | --- | --- | --- |
FAST, SAFE, & EASY
We Do All the Work So You Don't Have To
Are you interested in trading in your current vehicle North Carolina? If so, then having a 20-second offer and knowing it's the highest amount you'll find anywhere – on or off the web – is not only a great idea, but a smart one! Knowing we're in North Carolina and we come to you to buy your car, that's an added bonus!
Think the Old Fashioned Way of Selling Your Vehicle Is the Best Way?
Why settle for a dealership trade-in value or go through the back and forth "this is all your vehicle is worth" and "I want more money for my car" dance? No one likes to dance to that tune! Think you're stuck this the traditional hassles to sell your car, truck, van, or SUV?
THINK AGAIN!
THERE'S A 20-SECOND OFFER IN YOUR FUTURE!
CUT RIGHT THROUGH THE HASSLE AND GET CASH IN YOUR BANK FAST!
The old tradition of selling a car IS OLD AND BUSTED and NOT the best way anymore. There are better options more convenient, faster, and safer. Do you know you don't even need to leave your couch and we come to you? And! With money in hand to boot ready to drive off with your vehicle? Well, we will! What's more, is we do NOT do this in a week. We do this in as little as a few days, if not faster!
GET A 20-SECOND INSTANT OFFER AND…
GONE ARE THE DAYS OF…
…driving from dealership to dealership trying to get that number that hits the spot!
…parking your vehicle in your front yard with a for sale sign in the window.
…driving your car around with for sale written across the windows.
…paying to run a truck for sale ad in the classifieds.
…risking your safety for posting your van for sale on Craigslist!
…meeting strangers at your home, or places you feel are safe to risk they may not be. Have you seen the news headlines lately? A safe place isn't always safe.
… "Are you firm on the price you're asking?" Did they not understand what the word FIRM said in the ad?
…hassle emails, phone calls, and no shows!
GONE ARE THE DAYS OF INCONVENIENCE TO YOU!
SAY HELLO CAR BUYER USA and SAY HELLO FAST, SAFE & EASY!
We're here to help you with an informed decision and you get an INSTANT 20-SECOND OFFER you can bank on! All it takes is filling out our short and simple form. We pay cash for cars, trucks and suvs and are here to tell you, "Yes, We pay cash for cars, trucks, & SUVs in any condition and do it fast, easy, and safe!" That's right North Carolina, it's convenience customized to you! We come to you so sit back, relax, and sell your car to us!
Guess what? If you don't like the idea of us coming to you, no worries! You can still sell your car fast, just take your vehicle to one of our preferred partners in North Carolina. That means fast cash in the bank could literally be right down the road or only a short drive away!
We're in North Carolina!
Find Your Nearest Drop-Off Location
Insurance Auto Auctions Wilmington
Castle Hayne, North Carolina, population 1,202 according to a 2010 census, is a small but quaint little town with tons of activities just a hop skip and a jump away from Wilmington; but if mountain biking is a favorite then you're in luck, or you have young children they can spend time with animals on a farm. If you like variety, then just 13 miles down the road you have fun things for the whole family in Wilmington's River District and island beaches to choose from!
Castle Hayne, NC
Museums
ADESA Charlotte
Insurance Auto Auctions Charlotte
It's time to make a mini-vacation and head to Charlotte. It's filled with entertainment for the entire family. Or, if you're a NASCAR fan, get your friends together and make it a trip to remember
Copart China Grove
Are you in for a history lesson? If so, then the China Grove Roller Mill fits the bill with its 1903 original milling machinery still intact! Interact with real live Alpacas, just be sure to call ahead to schedule your visit. Or, take your golf clubs with you on your way to sell your car and hit a few rounds.
China Grove Roller Mill
Happy Tails Alpaca Farm
Warrior Golf Club
ADESA Raleigh
Insurance Auto Auctions Raleigh
Latch the bikes on the bike rack and buckle the kids in the car. When you take your car for its last joy ride before you sell it, you can make a pit stop or two in Clayton. Take a ride through the green ways and enjoy nature. Don't forget to pack a picnic basket, you'll need it for the park.
All-Star Park, 400 Front Street
Sam's Branch Greenway
Insurance Auto Auctions Concord
Pack the swim gear and make a splash at the water park, or talk to stingrays and sea turtles. Is a need for speed more your style? Concord has got you covered!
Great Wolf Lodge Water Park
Sea Life Charlotte-Concord Aquarium
Zmax Dragway
Richard Petty Driving Experience
Tiger World – it's just a short drive away in Rockwell, NC!
Sell your car to Car Buyer USA and drop it off at Insurance Auto Auctions Concord, but be sure you have a buddy follow you. You're not going to want to miss the speed in this city!
Copart Raleigh
Before you sell your car, go antiquing, see exotic birds, and check out military history!
Insurance Auto Auctions Asheville
Before you sell your car in Fletcher, North Carolina, hike to see some of the most beautiful views in NC. Or, take some friends with you on your trucks last ride and horseshoes or disc-golf in. If you're into what this wonderful Earth of ours creates, you can check out fossils, geodes, crystals, and a meteorite.
Bearwallow Mountain Trail
Lake Julian Park
Fletcher Parks & Recreation
Mineral Museum
Insurance Auto Auctions Greensboro
Located right on Main Street the kids have a museum dedicated just to them and art for the whole family is only a few doors down. Take a walk through their historic courthouse and if historic graves are your thing, Graham has got you covered.
Children's Museum of Alamance County
Alamance Arts
Alamance County's Historic Courthouse
Historic Linwood Cemetery
Smoky Mountain Motorcycle Tours and Rentals
Greensboro Auto Auction
Are you trying to figure out what to do to kill time before you sell your car? There's a lot to do in Greensboro, North Carolina; from science to museums, parks and history to gardens; you definitely won't run out of choices.
Greensboro Science Center
Guilford Courthouse National Military Park
Colonial Heritage Center
The Bog Garden
Blandwood Mansion and Gardens
Wet 'n Wild Emerald Pointe
David Caldwell Historic Park
GreenHill
Weatherspoon Art Museum
Greensboro Children's Museum
Greensboro Historical Museum
Mendenhall Homeplace
And so much more!
Greenville, NC
Greenville Auto Auction, Inc.
North Carolina is filled with parks and Greenville is no different. Take a bike ride, walk paths, and layout a picnic blanket; but it doesn't stop here. This city is for art lovers, science lovers, and those who love to splash around in the water!
River Park North
Jaycee Park
Alice F. Keene District Park
Boyd Lee Park
Paramore Park
Extreme Skate Park
Greenville Museum of Art
GO-Science
Splashpoint
Walter Stasavich Science & Nature Center
Manheim North Carolina
TRA - North Carolina
If you like mysteries and scavenger hunts, you can't go wrong in Kenly, North Carolina. If you're hungry for some gourmet you can take a tour, and if you are a big Ava Gardner fan they have a must see for you! If you like selfie opportunities then you don't want to miss Kenly's Whirligigs!
Taste Carolina Gourmet Food Tours
Ava Gardner Museum
Vollis Simpson Whirligig Park
Tobacco Farm Life Museum
Speedway Auto Auction of Charlotte
Looks like if you sell your car in South Concord, North Carolina you'll need to pack your swim gear and plan on making a splash at their water park, or you can visit stingrays, sea turtles, and other aqua marine life! If you have a need for speed, you're in luck too!
Great Wolf Lodge Water Park
Sea Life Charlotte-Concord Aquarium
Zmax Dragway
Richard Petty Driving Experience
Tiger World – it's just a short drive away in Rockwell, NC!
Sell your car, truck, van, or SUV to Car Buyer USA and drop it off at Speedway Auto Auction of Charlotte, but be sure you have a friend follow you. You're going to love the speed in this city!
Manheim Statesville
TRA - Statesville
Whether it's history, parks, vineyards, museums, science, mazes, or zoos, it looks like Statesville is the place that has something for everyone of all ages.
Zootastic Park
Cold Blooded Encounters – Reptile Zoo and Science Center
Regal Corn Maze
Iredell Museums, Inc.
Daveste Vineyards
Fort Dobbs
Statesville Historical Collection
Mac Anderson Park
Bigleaf Slopes Park
The Most Convenient, FAST, SAFE & EASY Way To Sell Your Vehicle!
We Do All the Work So You Don't Have To!
We're In the Neighborhood
When you're asking yourself, "Why should I sell my car to Car Buyer USA?" Because stepping into the modern age and selling your 2004 car, truck, van, or SUV the convenient, easy, fast and safe way means…
You get a 20-second offer and there's no "low-balling". You get the highest payout from any other car buyer.
We take the hassle out of selling your vehicle and make all the arrangements for you.
You fill out a short form or call one of our live agents and leave all the work to us.
You have convenient preferred parNCers down the road if you want to drop it off.
Or, we come to you so you don't have to leave your couch if you don't want to.
You'll have hard cold cash in your hands or in the bank fast.
How's that for selling your car with no hassles?
FAST, SAFE & EASY WITH NO HASSLES
NOW THAT'S CONVENIENT!
We pay cash for cars, trucks, & SUVs in any condition in rain, sleet, or snow and we customize the entire experience around you and your schedule. The best part North Carolina is you get cash in your hands fast! Why deal with old traditional ways of selling your vehicle when Car Buyer USA can be in your future? Sell your car to us and we'll be knocking on your door ready to hand you cash or wiring money to your bank at drop-off! You can't beat selling your vehicle from your couch for convenience, and your friends will never believe it!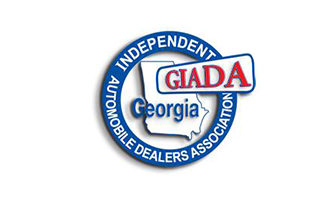 How It Works
We pay cash for cars, trucks, & SUVs, in any condition, anywhere in the Continental USA.
1 Get an Instant Cash Offer
Enter the Year, Make, Model, Trim Level & Miles (No VIN Required) and your cash offer appears onscreen (94% of the time)
2 Accept your offer
CarBuyerUSA offers are Cash Market Value. Funds are guaranteed and paid at the time of pickup or drop-off
3Talk to an Agent
Your CarBuyerUSA representative schedules a no obligation inspection. In most markets an on-site mobile inspection can be arranged. The digital purchase agreement takes less than 60 seconds to complete.
4 Get Paid
When CarBuyerUSA picks up your truck, you are paid on the spot in full with guaranteed funds – entire process is hassle free. Inspection, title work & pick up are all FREE.