What Is My Car Worth?
"KBB® Pricing!"
"We're Selling BELOW BLUE BOOK!"
"Get True Blue Book Trade-In Value!"
"Find Out Your Car's Value with Blue Book!"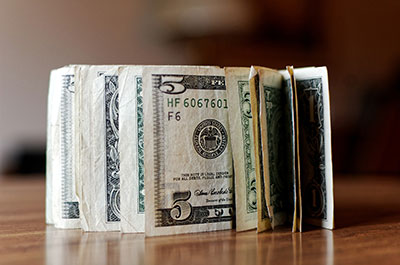 Nope, we don't offer what Kelly Blue Book® tells you your car, truck, van, or SUV is valued at. Why? Because we don't lowball you. Those sales phrases are quite the eye catcher and do exactly what they are meant to do; get your attention, and they do it in an instant. Over the last 90+ years KBB® has convinced consumers they are the go-to bible of car values and over that, time well, they have they were, but what about today? When you have the question, "What is my car worth?" is KBB® really the best place to turn when you want to sell your car fast? Wouldn't you rather get an accurate and reliable 20-second offer and be able to tell your friends and family, "I received the highest amount on the resell value of my car! AND I never even looked at KBB®!"? Sure you would!
NADA® came along in the early 1930s and hit the car resell value industry at full speed ahead, but why wouldn't they? In 1933 the U.S. government determined the existing car guides available as biased and requested NADA® to publish a NADA® Guide – official NADA® used car guide – as part of the National Industrial Recovery Act. That's pretty impressive don't you think? Since then they have kept themselves positioned themselves as the go-to for industries in finance, insurance, automotive dealers, OEMs/captive finance, and the government. NADA® says because their values are unbiased, everyone from manufacturers and dealers to lawyers, insurance companies to government, banks to credit unions and rental agencies look to them as the vehicle valuation authority; and every industry's need, whether it be trade-in or retail values, auction or loan values, NADA® has current and accurate numbers for them. Did you notice what is missing? Consumer.
Sure, a consumer can go onto some of the different car guide websites and put their vehicle information in to calculate what the going seller/buyer value is, but how do you know it is an accurate value? The information resources they gather data from are ones consumers don't have access to, for example, car auctions. Have you ever wondered why you can't get into some auto-house auctions? It is because if you know what a dealer sells or buys for at wholesale, you most likely will not be willing to pay the asking price of that Mustang sitting on the lot.
Black Book®, a division of Hearst Business Media Corporation, is a circulation controlled magazine. Who has access to this weekly issued guide? It is strictly available to financing and dealer sources reflecting the latest direct pricing from off-line and online automobile dealers, and is derived directly from National Auto Research, Inc. in selected formats – electronic, smartphones, hand held PDAs, and online appraisal services. Although available online free if you know what sites offer the information without a fee," free to consumers" is missing.
Marketing has progressed over the decades and gurus of yester years have gotten better at "molding consumers' minds" and become quite the experts in the finesse of manipulation. Google may have taken over the world of data collection to "give you what it knows you want based on where you go and what you do, but c'mon. But how much of that goal is to manipulate what a person's search results are to benefit businesses' bottom lines on the premise it is for the good of all the people? Do guide books use research analysis to give you what they think they know is what you need? The answer is a big fat no. Consumers do not have access to their data banks to analyze, calculate, and use for an informed decision. At least we all know what Google is up to, why they're doing it, and what and how they are using it. "Show me the money!"
Consumers have been conditioned for so long to rely on the honesty of KBB®, NADA®, and Black Book® it's easy pickins in the land of consumer unawareness; a place where dinosaurs should roam and not modern-day, 21st century, Internet educated and well informed consumers, and certainly not the day of hidden subliminal messages. Yep, those sneaky sub-conscious inserts and adverts still exist today. After all, the game of advertising is, well, just that; a game for every business and brand to manipulate a consumer's brain to believe they are and have the best and only product to meet their needs.
CarBuyerUSA.com does it different. To start with, when a person asks, "what is my car resell value of my car", we don't sugar coat what we do and we don't have any hidden messages in our advertising. We are straightforward and honest about our business, proof is in our actions. What you see is what you get. To find out the resell value of your car you simply enter your vehicles information into our short form and get an easy and quick 20-second offer that is accurate and reliable. If you want to sell your car to us that's great; that's what we do, we buy cars. If your car, truck, van, or SUV is in fair, good, or excellent condition it's in perfect condition! We pay cash for cars, trucks, & SUVs in any condition running or not.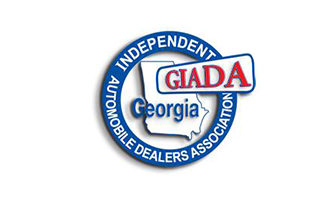 How It Works
We pay cash for cars, trucks, & SUVs, in any condition, anywhere in the Continental USA.
1 Get an Instant Cash Offer
Enter the Year, Make, Model, Trim Level & Miles (No VIN Required) and your cash offer appears onscreen (94% of the time)
2 Accept your offer
CarBuyerUSA offers are Cash Market Value. Funds are guaranteed and paid at the time of pickup or drop-off
3Talk to an Agent
Your CarBuyerUSA representative schedules a no obligation inspection. In most markets an on-site mobile inspection can be arranged. The digital purchase agreement takes less than 60 seconds to complete.
4 Get Paid
When CarBuyerUSA picks up your truck, you are paid on the spot in full with guaranteed funds – entire process is hassle free. Inspection, title work & pick up are all FREE.