When your car is in an accident, you may come to a decision where repairing it to its original condition is too expensive for you and start asking yourself, "how much is my car worth?" Unfortunately, many people experience this reality. Some of you have the minimum coverage to meet state laws and like thousands of others, you keep your fingers crossed nothing will happen. Then there are those of you who realize a vehicle can never be as good as before an accident, even with the best repairs, and decide you don't want to file a diminished value claim with the driver at fault's insurance company; so you opt to sell your car as is.
There are unlimited reasons you might start asking what the value of your damaged car is; I could never name them all, much less come up with a complete list. Whatever your reason for searching for companies that buy cars; we buy cars in any condition running or not; and we buy damaged cars so we have you covered there too.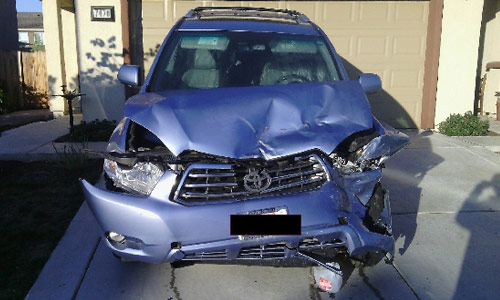 Your question, "How much is my damaged car worth?" is much easier to find and answer to than you think. All it takes for a 20-second instant offer is filling out our short form; that's it. Then, once we both agree on a fair amount, you sell your car to Car Buyer USA and we take care of all the arrangements for you to hand over your car to us. We'll even come to you to pick it up at no extra charge. How convenient is that? So what are you waiting for? Enter your car's information and get an offer.
Permalink
|
|