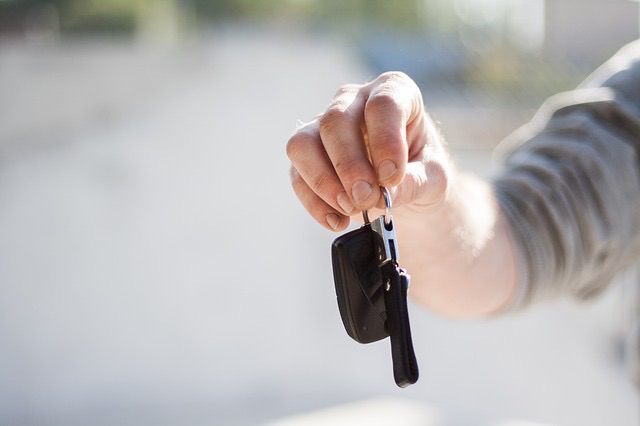 Have you been thinking, "I've got to sell my car?" Selling a car in a private sale is definitely doable in Florida, though it can be a long drawn out and even a little confusing and even complicated at times. We buy cars every day in Florida, and we make it easy for you, but we realize not everyone is easily convince on how fast, safe, and easy our process is. This is why we're here to prove it. How? By providing information for the DIYers and then telling you how we take the hassles out in just a few easy steps. <2>Before the Sale
The first thing you need to know is you can get an instant cash offer now from us and stop reading right now. However, if you're one who thinks you can get a higher price for your car, truck, van, or SUV yourself then by all means, give it a whirl.
If a seller has already purchased a new car and the license plate has been transferred, then the sell is required to apply for a temporary demonstration only tag so potential buyers can test drive the vehicle. You'll need proof of insurance for a the temporary tag to be issued.
Notes for the seller:
The seller is required to transfer the title over to the buyer.
If the title is paper and has been misplaced or lost, the seller will need to apply for a duplicate title before the car can be sold.
Complete and submit an HSMV 82101 form along with the applicable duplicate title fee to your local DHSMV service center. Some counties have expedited service available for a $10 fee in addition to standard title fees.
Electronic titles require both the seller and buyer be present at DHSMV to secure a title replacement (HSMV 82994 or 82092). The official odometer reading will be required and both parties must have a valid photo ID.
Car for Sale Curbstoning Advertising
In Florida you are prohibited by law to park any vehicle on private property or on public right of ways for the purpose of selling it without permission from the property owner. This is known as "curbstoning". Florida law also presumes a person, corporation, or partnership that offers for sale, sells, buys, deals, or displays a vehicle for sale within a three-month period, or more in a 12-month period, to be a motor vehicle dealer. Anyone meeting these criteria must have the appropriate state issued license to do so.
Selling a Car with an Existing Lien
In the state of Florida, you cannot legally sell a car privately if it has an existing lien. The lien must be satisfied before the car can be legally sold and the lien holder must have reported the lien release to DHSMV. Once this has been successfully completed, the car is free and clear to be sold and the title transferred.
Notes:
When trading the car in at a dealership, the lien can exist. The dealership then has 10 days to satisfy the lien before they can legally resale the car.
You do not need to request a paper title when trading in a car at a licensed Florida dealership.
Out-Of-State Title – The VIN Inspection
If you have a title issued from a state other than Florida, you must complete and submit a Vehicle Identification Number and Odometer Verification form by the owner and one of the following:
Florida DHSMV compliance examiner/officer
Florida notary public
Licensed Florida motor vehicle dealer
Law enforcement officer
Are you starting to notice how much easier it would be to sell your car quick to us? We buy cars and we are your go-to specialists.
Wrapping Up and Completing the Sale
To protect bother the seller and the buyer, it is encouraged by DHSMV to complete the sales transaction in a motor vehicle service center for proper transfer of a title.
Transfer of Title by Seller section must be completed including:
Buyer name and address
Odometer information
Sell price
Date Sold
For the title to be successfully transferred over into the buyer's name:
An Application for Certificate of Title with/without Registration from
Attach the form to the title
Submit to a motor vehicle service center
Note: To avoid a late transfer penalty fee, this must be done within 30 calendar days.
Recording the Mileage
Florida titles have space for the odometer disclosure reading and the odometer reading at the time of purchase must be written in on the title application. Both the buyer and seller must acknowledge odometer disclosures on title transactions.
EXTREMELY IMPORTANT
Filing an HSMV 82050 form protects the seller!
As the seller, you are required by Florida law to file an HSMV 82050 form with a local motor vehicle service center. By do so your name as the registered vehicle owner will be removed and release you from all liability. The new buyer becomes the responsible party from the date of the sell to apply and obtain a current registered titled. If the buyer fails to secure a new title, and the seller does NOT submit a completed HSMV 82050 form. The seller can still be held responsible and liable even if they no longer have possession of the car. DHSMV recommends the seller keep copies of the certificate of title, any other transaction type documentation, and bill-of-sale and have it notarized.
Just think, if you get your instant cash offer now you can sell your car quick to us and have cash in your bank fast, safe, and easy. We buy cars and take all the hassles out! So when you think, "sell my car", think Car Buyer USA!
Plate Removal
When you've sold your car, you take the license plates, not the buyer. If the plates are not being transferred over to a new/used car then they must be turned into a motor vehicle service center.
Seller's Checklist
If needed, apply for a temporary demonstration only tag
If needed, conduct a VIN inspection
Record odometer reading on title
Complete title transfer in a motor vehicle service center
Remove license plates from the sold car
If applicable, surrender the license plate
File a Notice of Sale – HSMV 82050 form
See, how to sell a car in a Florida private sale is not as easy as 1-2-3. It is time consuming, can be complicated and confusing, and a hassle. We put easy as 1-2-3 in and give you the highest instant cash offer you will find anywhere else. We buy cars the smart way – FAST, SAFE, and EASY so you can sell your car quick to us. So remember, when you think, "sell my car", think Car Buyer USA! We are in Florida with a preferred network partner ready to inspect your car, truck, van, or SUV now. We make it out business to get cash in your bank fast! To get started, find the closest preferred partner location near you and complete our short form. One of our friendly agents will be in touch soon.