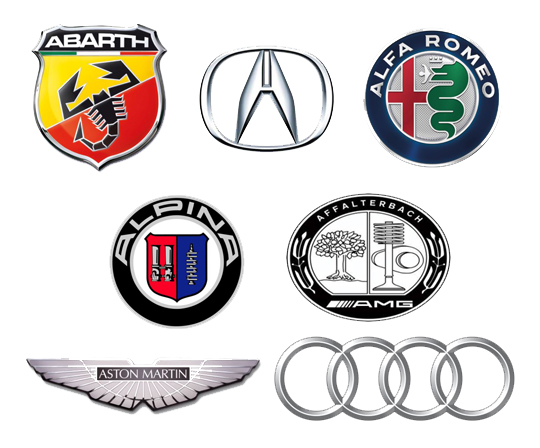 Not only do we buy cars and you can get an instant cash offer to sell your car quick to us, but we are your place for interesting information. What's in a carmaker's emblem? Are there hidden meanings? You bet. Carmaker's emblems are something everyone can instantly recognize at a quick glance. So where do their meanings come from? We want you to know before you sell your car, so let's look at the A's first.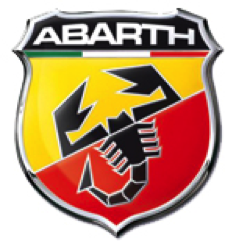 ABARTH
This one is based on Carlo Abarth's – company founder – astrological sign. Located at top is the Italian flag and the color red which is Italy's national racing colors. Today you can find the badge on Fiats.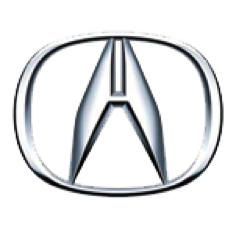 ACURA
You may think the letter "A" represents the first letter of the name of this one, but actually, the logo depicts the caliper tool that's used to measure thickness. This alludes the company's efforts to achieve engineering excellence for its vehicles. Another interesting characteristic is if you look close enough you'll see there's an "H" within the logo. This "H" indicates Acura's link to Honda, its parent company.
Do you own an Acura and thinking "sell my car"? See how we work, get an instant cash offer, and sell your car quick.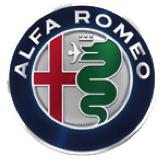 ALFA ROMEO – ALFA
ALFA ROMEO – ALFA is the acronym for Anonima Lombarda Fabbrica Automobili and the surname Romeo is for the businessman who purchased the company in 1915. On the left is a red cross which is Milan's symbol. On the right you'll find the insignia of the House of Visconti – a crowned viper swallowing a Moorish man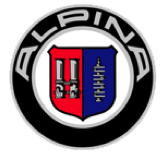 ALPINA
The history of Alpina isn't one you'd relate to when thinking "sell my car", rather you'd be thinking, "I need to type memo." This carmaker's roots lies in producing typewriters by the Alps. The company's badge has a Weber carburettor (carburetor in America) and a crankshaft. The carburettor represents its close relationship with BMW, which has BMW's blessing in producing about 1500 BMW-base cars per year.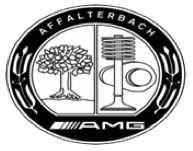 AMG
Almost always you see the AMG logo on the back of Mercedes, though a boring fact, the reason for three letters is very self-explanatory. Affalterbach, Germany is where the Mercedes-AMG factory is located. In the left of the logo's circle is a stream and tree referencing Affalterbach's flag, and the spring and the valve stands for the factory.

ASTON MARTIN
Lionel Martin co-founded the company and Aston comes from his success at Aston Hill Climb. In 1927, the "wings" was chosen representing speed, and rumor has it he was inspired by the Bentley's "Winged B".

AUDI
August Horch, founder of Audi, left his company and was blocked from using his namesake for any other businesses. As a result, when his son suggested the name "Audi", he used it. In the German language, the word horsch translates to "listen" and translates into "audi" in Latin. The logo derives from Auto Union, which in 1932 was the merger of the four major brands, Audi, DKW, Wanderer, and Horch. To signify the union of each brand silver rings were chosen, and the color silver represents Germany's national racing color.
There you have it; you now know the hidden meaning of the "A" in carmakers' emblems.
Before you sell your car we hope you'll think about us, we're your used car buying dedicated experts. We buy cars fast, safe, and easy, even if your vehicle looks and drives as good as new after an accident. What's more, we are the experts on total loss thresholds (TLT) and we still give you the highest instant cash offer in as little as 20-seconds and you can sell your car quick for top dollar. If you don't fully understand diminished value and TLT, have a look here. If you want to skip right to how it works, you can check that out now.
Permalink
|
|