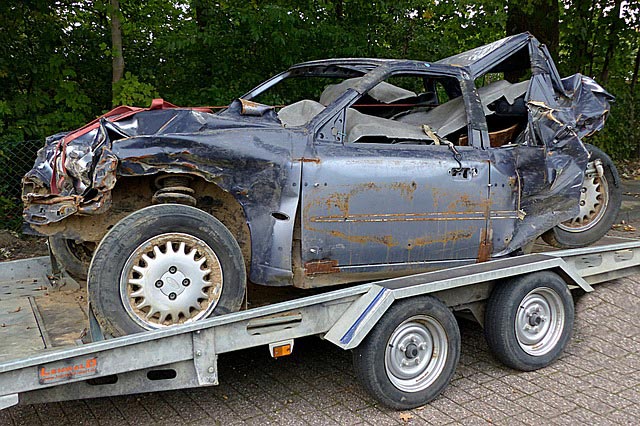 Total loss thresholds… what are they? Smash! You never saw it coming, now what? The percentage of value or the dollar amount that initiates a vehicle being declared a total loss by an insurance carrier. In other words, what will cost the insurance company more; repairing your car or paying you a lump sum for the loss. An insurance company will always choose the one that saves them money. This often results in your vehicle being declared a totaled car. So, can you sell your car when it is totaled and get the highest cash offer? Absolutely; get a 20-second offer and sell it to CarBuyerUSA.com. Not only will you get the highest amount you'll find anywhere online or from your insurance company, but you'll get cash in the bank fast! We buy cars anywhere in the Continental United States and we do it better than anyone else, so all is not lost! Read on.
Negligent drivers happen. The light turns green and you roll ahead when suddenly you hear this loud crash, you're jolted in your seat, and when you come to a stop and get your bearings you realize another driver slammed into the side of your car. Broken glass is everywhere, your car is a heap of twisted metal, and you're stuck with thousands of dollars' worth of damages. Thankfully, the airbags were the hero of the day for both you and the negligent driver, but now you have a wrecked car.
Depending on your (or the negligent driver's) auto insurance and what state you live in, your vehicle may be deemed valuable enough – and deemed to save the insurance company money – to repair or it may be declared a total loss. Many factors go into this determination and insurance carriers have an industry standard Total Loss Formula (TLF) they use to arrive at your low value number – diminished value is explained in our "Car Damaged In an Accident? Use a Diminished Value Calculator for the Correct Reimbursement Amount" post – what diminished value is all about . However, there are states that have gone farther and laws are in place that cap damage values forcing insurance companies to declare your damaged car totaled before repair costs add up to the actual value pre-accident.
Legally, state laws mandate carriers declare a damaged car totaled and apply for a salvage title when repair costs reach a certain point. There are 21 TFL states with the rest of the states having Total Loss Thresholds.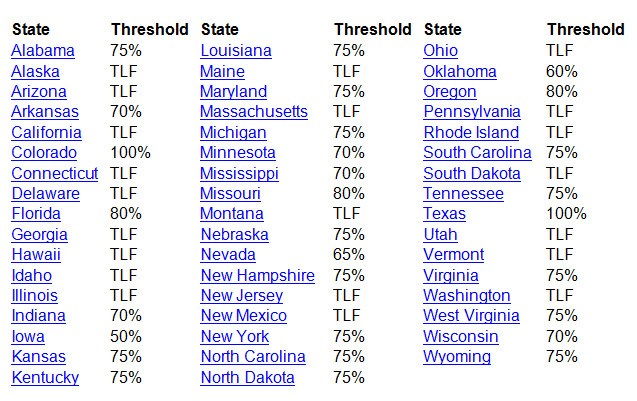 What can you do?
Well, you can accept the amount your insurance carrier values your now totaled car at, or you can buy it back and repair it yourself. Just keep in mind your damaged car now has a salvage title attached to it. This will make a huge difference in your future insurance rates. Great news though! We buy cars whether they're running or not and even those wrecked a little all the way to totaled! You can buy it back, get a check from the insurance company for its cash value – minus any deductible and the salvage value, and then sell your car to us! For more! We make it convenient, safe, easy, and fast starting with a 20-second offer! See how it works!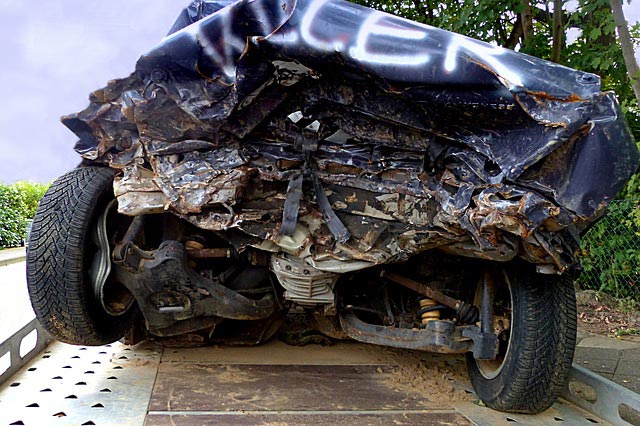 So, how do you sell your car when it is totaled? How do you get the highest cash offer? That's easy, you get the best of both worlds from CarBuyerUSA! Our unique patent pending formula will quickly determine what your car worth is and give you the highest offer you'll find anywhere online and in as little as 20 seconds! That's fast! What's that? You can't get to us or afford to have your damaged car towed to us? No problem, we'll come to you to buy your car and tow it away free of charge! All you have to do to get cash in the bank is complete our short form with a few details and we'll be in touch. Stay on your couch, watch TV, and have a cup of coffee. We buy cars fast and your worries are over with us.
Permalink
|
|