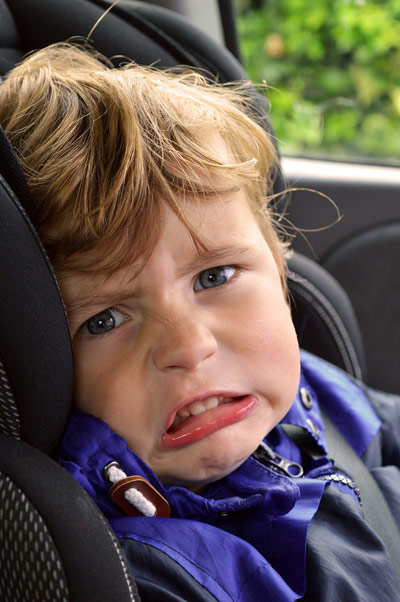 There's car sickness then there's car sickness. No matter if someone has gotten sick in your car, or your car is not feeling so well or even has a full blown flu it doesn't matter. Either way, you can sell your car to us because We pay cash for cars, trucks, & SUVs whether your car has seen better days or not. In the meantime though, let's talk about the dreaded "Little Susie got sick in my car!" thing.
What is car sickness? Really it's just a more graphic or dramatic way of saying motion sickness. Many people suffer from it so it's not hitting the networks as "This Just In!" But even so, when you or one of your passengers get car sick, it can feel like that breaking news moment and completely derail the perfect road trip.
"An ounce of prevention is worth a pound of cure."
What's the best way to fight off this painful for anyone in the car for this excruciating experience? Prevention! Prevention! Prevention! With a side of be prepared!
Prevention Because I'm Smarter than My Neighbor Kit
Note: This is for the non- procrastinator, proactive, smart driver. A.K.A. you're no dummy.
Child and Adult

Sized sea bands.
Dramamine

Belly Soothing

Mentos
Peppermint or ginger candies
Essential Oils – peppermint and lavender are great – either drops placed on the sea bands or diluted in a rollerball (costs under $7 on Amazon!)
And for those procrastinating "I didn't plan ahead so good people", here's the must haves for you.
Uh Oh Emergency Car Sick Kit
Note: We pay cash for cars, trucks, & SUVs, even if you have to use the "I don't prepare, but I'm ready for it!" knuckle head (like me!) method. It's not optimum, but you'll be really, really happy you hit the road prepared to react. Really.
Cleaning supplies – paper towels, cleaning spray and/or disinfectant wipes, and Lysol or Febreze!!
Personal cleaning wipes – someone is going to need some cleanup!
Plastic bags – zip up to seal or I recommend double bagged recyclable shopping bags, both for obvious reasons. And, don't even think of recycling at your local grocer. They will NOT like you for it.
Change of clothes – make sure they're easily accessible.
A very calm mood – doesn't matter who it is or how old they are, don't blow a gasket.
Now that we've done our due diligence and made it easy peasy for you – meaning you really have no excuses not to be ready for a sickless trip – it's time to let you know. Yes, we buy cars even after it's been through the wrath of car sickness; and, we still make it easy, safe, and fast for you. How easy? We'll come to you. How safe? You pick the environment, like your home or work place for example. How fast? Well that depends on you? How fast can you call us for your instant offer? How fast can you say buy my car?