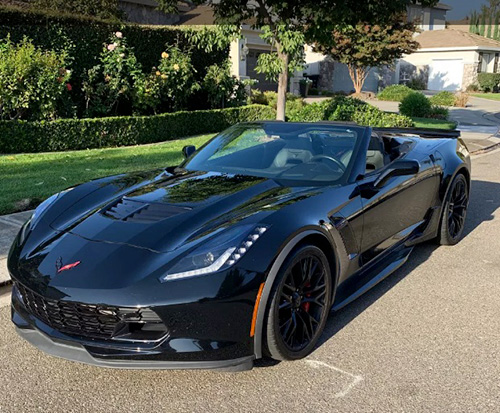 Everybody in the media is telling you how much your car is worth right now. Forget about Bitcoin and Crypto Currency stocks, your car will make you thousands of dollars…sigh!
In the history of the automobile, the used vehicle market has never been hotter! All vehicles are worth way above the average book value right now. So if you have 3 or 4 spare cars you can sell, now would be a phenomenal time to sell them all and take a couple of years off from work!
Now that the fantasy is over, let's talk reality. Yes your car is worth top dollar right now but it won't be forever…selling it makes sense as long as you don't need a replacement. New cars are nowhere to be found and production has been cut back to the tune of almost 50% through 2022 so finding a replacement will be difficult and there are 4-6 month lead times – if you are lucky.
If you have a vehicle that you DON'T need or want any longer you can sell the car very quickly for a great price. Not all vehicles will fetch above market, but everything will sell fast. Guidebooks don't move at the same speed as the market however and they lag on both sides. They take a few weeks to catch up when things are moving upward and about the same duration when things start to slow down. The used vehicle trading arena is much like the stock market. There are fluctuations – even sometimes daily ones, but far less volatility.
What can you do to take advantage? Be smart. Online Car Buying Companies like CarBuyerUSA come to you and the experience is 100% digital with no obligation and zero hassle. If you want hassle because it makes you feel like you got the most you could get for the car, we probably aren't for you.
Friction is something people seek to minimize these days, almost to a fault. That's why we give people a price quote without any personal information. We do this because we know the market and we know what a car is worth usually within a few hundred bucks. The wild card is the condition & the vehicle history. Our pricing algorithm doesn't factor in accidents, mileage issues, branded titles, etc. We don't know of any guidebook source or car buying site that does. Once you jump into the funnel and get to your vehicle inspected we can provide an exact price. Why use a car buying company?
We come to you
The inspection is fast & free
Price adjustments happen when there is wear and tear but 35% go through with ZERO adjustment
Payment is electronic – no paper and no checks to clear
Avoid the headaches, scammers and a lost Saturday at the dealership
So now is without question, the best time to sell your car. Get an offer fast and without giving up your email address or phone number. Shop it around and see how we stack up. We usually beat CarMax 75% of the time and our offers are better than Kelley Blue Book Avg Trade-in 84% of the time.
For more information please email us at: sold@carbuyerusa.com
Permalink
|
|