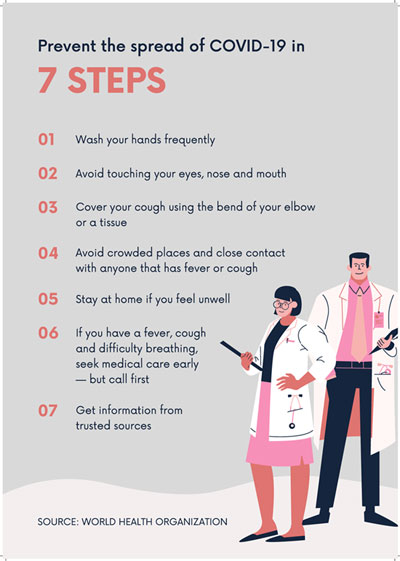 Coronavirus (COVID 19) is growing at a ramped pace all across America. As of March 25, 2020, the U.S. is 3 rd in the most confirmed cases in the world. New York State, hit the hardest, is the epicenter of this disease at 30,811 confirmed cases, with the state New Jersey confirming 4,402 cases, and states in the 2Ks, some in 1Ks, and others lower. States and many state counties have declared a state of emergency and have issued shelter in place orders. No gatherings of 10 or more people are allowed regardless of location; in addition, all recreation buildings and parks have been closed. All essential and non-essential businesses are to open not one second before 6:00 a.m. and must close not one second past 9:00 p.m. or they risk losing their business. It's possible all non-essential businesses will be ordered to close their doors in the near future. Car Buyer USA tells you, we buy cars fast, safe, and easy in every Continental U.S. state, and we will come to you to do it. We also encourage you to see how it works, to complete our short form, and get a 20-second high instant cash offer. If you need money and have a vehicle as a resource; sell your car quick to us and get money wired to your bank fast. Our process is digital and can be done online, and right from the safety of your home. We want you to stay safe. You stay home, set the social distancing safe zone, and tell us what your safety rules are.
We cannot stress this stronger; used car price values are taking a hit. Prices are dropping. If you need to sell your car, sell it quick. Do not put it off. Every day you wait, you lose money. Our uncertainty of the near and distant future, along with dealerships, and all essential and non-essential businesses across America, is overwhelming for all of us.
Practice safe distancing. Stay home. Stay safe. We buy cars and we are happy to come to you. We've been doing this for years, the Coronavirus (COVID 19) didn't start this for us, but it makes us thankful it's part of our business model. See how it works, get your high instant cash offer in as little as 20-seconds. We are here for you, we will buy your car, and put money in your bank quick! Then we'll tow your vehicle away and handle the headache of ordering a new title. If you have a lien on your vehicle, we'll be the ones to wait up to 8 weeks for a clean title; not you. That saves you a minimum of 8 weeks to sell your car yourself. Again, stay safe and practice social distancing; even if that means you need to self-quarantine by choice or by a shelter in place order.
Permalink
|
|